100 Years and Still Fishing — A Life Well-Lived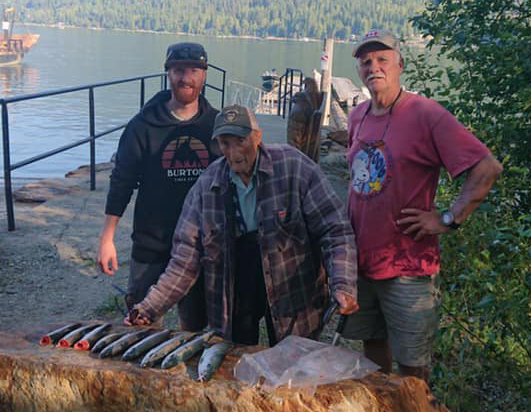 George Coletti of Nelson recently turned 100 years young.
To celebrate the the momentous occasion, he went fishing with his family. 
A lifelong volunteer, George Coletti has contributed immensely to the community.
His volunteerism spans decades on hospital boards, like the former St. Francis and Nelson hospital. Healthwise, George Sr. is doing well for a centurion.
He says his kids and their spouses take good care of him, and still lives in his big, beautiful waterfront home a stones throw away from Nelson's Big Orange Bridge.
Part of what has kept him young is staying connected with the community.
To read more about the Nelson centenarian's conversation with Reporter Sarah Lord and what it's like to look back on a century of a life well-live, check out the story in the Daily Dose.