Daily Dose — Meet the publisher of the magazine Freya
Being called a chess prodigy is something any person most likely won't forget.
It's the kind of assessment of that would prompt the person to cut out newspaper clippings of accomplishments and keep with you for decades, ensuring the safety of that piece of your personal history as you traveled through life.
Which is precisely what Patricia Smuga (nee Chiroiu) has done — gone from being written about in newspapers to the publisher of a semi-annual magazine dedicated to women called Freya.
While Smuga no longer plays Chess, the game was a large part of her childhood she'll cherish as she traveled throughout southwestern Ontario to participate in competitions.
"I really loved tournaments. There's a really competitive feel to," Smuga says, recounting how it felt to participate in five hour long games, surrounded by the immense creative and intellectual energy of her fellow competitors.
"Once you're in the game there's a real meditative feel to it."
Born in Romania, Patricia Smuga arrived in Canada at the age of nine. By her own account, after landing in Toronto, the family moved around a lot before settling in Windsor, Ontario where Smuga would eventually graduate high school.
Following high school, Smuga attended McMaster University after earning a scholarship to study math. The toll of being away from home, coupled with the stress of school proved to be too much of a challenge and Smuga returned home following year one of post-secondary school.
She remained in Windsor for a few years to try and figure out her next move, which turned out to be nursing school.
In just her second year, Smuga realized that nursing wasn't really what she wanted to be doing. Instead, she wanted to become a doctor.
The career change returned Smuga back to Romania, now with a husband and daughter, to begin the process of becoming a doctor.
It wasn't an easy balance — school and raising a family — but Smuga made it happen, adding a son to the family during year three of medical school.
Through determination and dedication, Smuga completed medical school in Poland.
However, instead of joining the ranks of the medical profession, Smuga decided not to practice medicine.
There were a lot of contributing factors that went into her decision — not necessarily a singular reason her decision — though a growing family certainly took the focus as Smuga was now pregnant with her third child.
The medical industry, and more specifically the internal medicine and family practices, were not the holistic healing practices she would like to undertake. And it became clear that the areas of medicine where she would have liked to put her focus and talents were not so much careers as they were lifestyles — like surgery.
And despite what Grey's Anatomy may have portrayed as the life of a surgeon and mother, the commitment to the job was more than required of a normal career — especially with three kids.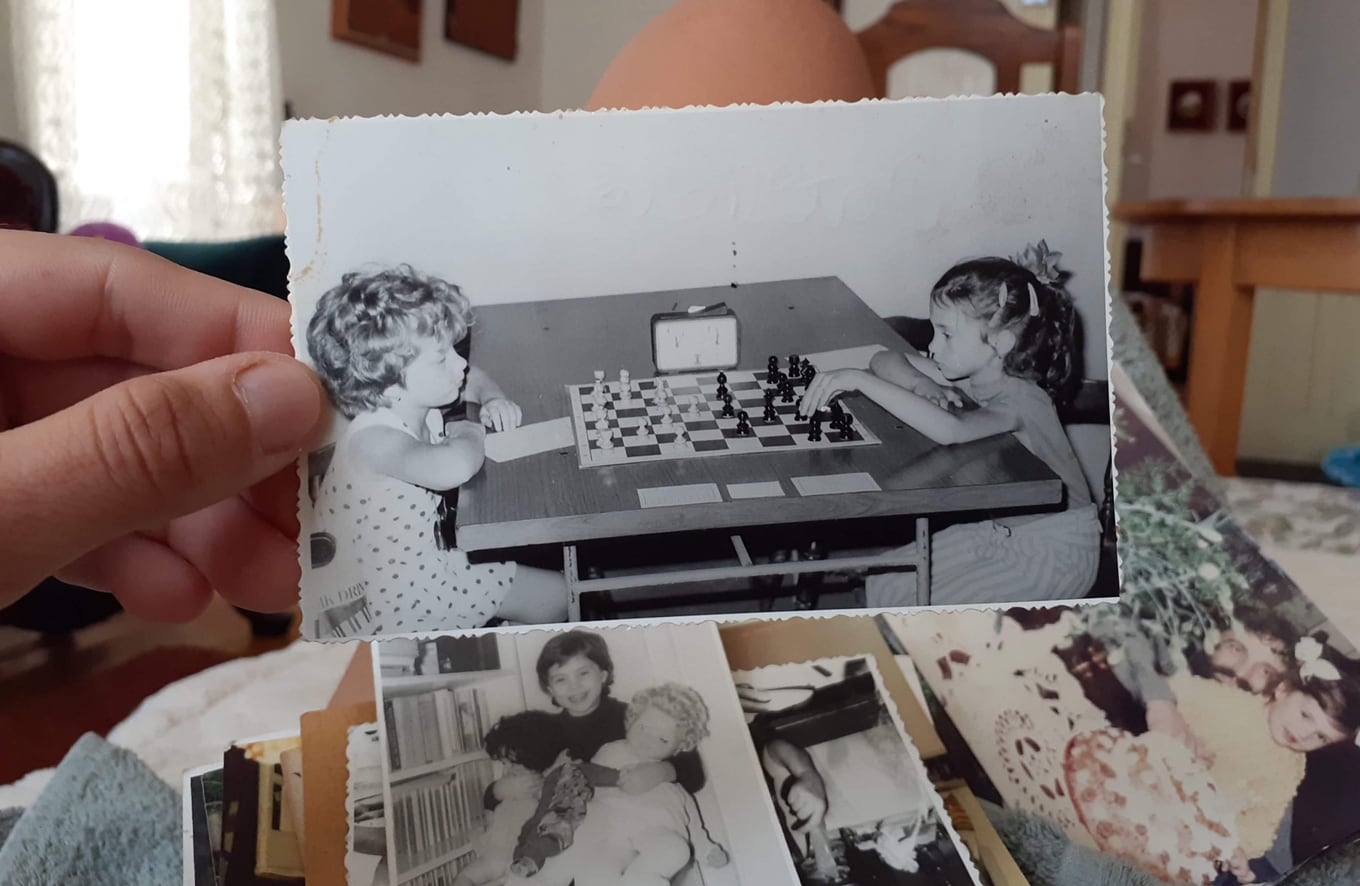 Thanks to her grandfather, Patricia Smuga spent most of her youth glued to a chess board.
So Smuga chose her family and moved back to Canada, spending a brief six months in Windsor before heading west and finally settling in Nelson four years ago.
Eighteen months later, and now a single mother with no usable degree, Smuga decided it was time to try one more time to make it work in medicine. She packed up her kids and set off on an adventure to Poland for an internship and to prepare for her board exams which were set to take place in Canada in the summer of 2020.
However, not long after the family arrived, a global pandemic began to take shape, and everything turned upside down.
Smuga left her position in the hospital in March of 2020, and she returned to Nelson, knowing that she had tried every avenue in medicine. But that it just was not meant to be.
The moves that Smuga made in her early adult years would not have suggested that she would find herself immersed in the literary world, and Smuga wouldn't have thought it would be a career either.
With a foundation set in math, nursing and medical school, writing and photography wouldn't seem a logical stop on the way. And yet, Smuga felt as though she'd be writing, narrating and journaling in her own head for years.
She followed her passion for writing, storytelling and talking to people and found herself with a new passion in the magazine Freya.
Freya is a publication that aims to celebrate the sisterhood of the female experience, to empower women in whichever phase of life they find themselves in and moreover, it sets out to start conversations by and for women.
The inspiration for the magazine came from Kootenay Mountain Culture.
Smuga wanted a robust, sophisticated publication that could be collected and kept.
Once the inspiration hit, Smuga considered what she could add to the industry, deciding that her niche was women.
There are so many inspirational women in and around Nelson who have stories to tell, conversations to contribute to and places earned at the proverbial table. It became clear, Freya was going to be the space where women could tell their stories, to talk about the things that are important, and to contribute to the world narrative in a way that only women can.
The first edition of Freya magazine was released in December of 2020.
While it was definitely a success, Smuga learned a few things along the way and was eager to take that learning forward to the second edition, beginning with the layout and building on the online presence.
Besides helping the community through the stories that are featured in Freya Smuga is working towards generating profits for the magazine that will then be funnelled into the community.
Her hope is that the Freya brand will become a source of funding for the Sinixt Nation to further their healing and provide opportunity for the people to prosper as well as focussing on women's mental health, where there is a gap of resources available.
As the pandemic recedes, Smuga sees potential for fundraisers, events and growth outside of just the publication.
"We just have to get through this," she says of the current public health situation.
With the magazine up and running, Smuga decided that it was time to return to school, this time focussing her efforts on Astronomy.
"I've always been fascinated by astronomy; I grew up thinking I'd be the first person on Mars."
And while that dream may have evolved, it still has life and the spirit of the childlike wonder about space has never left Smuga. If motherhood, school, writing, publishing and cultivating a successful brand sounds like a lot to balance, you're not wrong.
It is a lot, but Smuga maintains she is the type of person that functions better with a lot going.
"I've always been the type of person to put a lot on my plate," she muses, recognizing that this may be a good thing, or it may not.
So far, it seems to be working out well as the second publication of Freya was released on June 15th.
For its second edition, Freya will be offered at no cost to the public, having secured a sponsorship that will allow even more members of the community to access the magazine.
For a complete listing of where you can find Freya check out @FreyaMagazineKootenays on Instagram or Facebook.
There's also a listing of contributors, sneak peaks at what's coming next and insider information on the behind the scenes of Freya.
A copy of the first edition of Freya, a magazine dedicated to women.