'Pent up demand' for homes continues in Nelson as pandemic restriction fallout continues: BC Assessment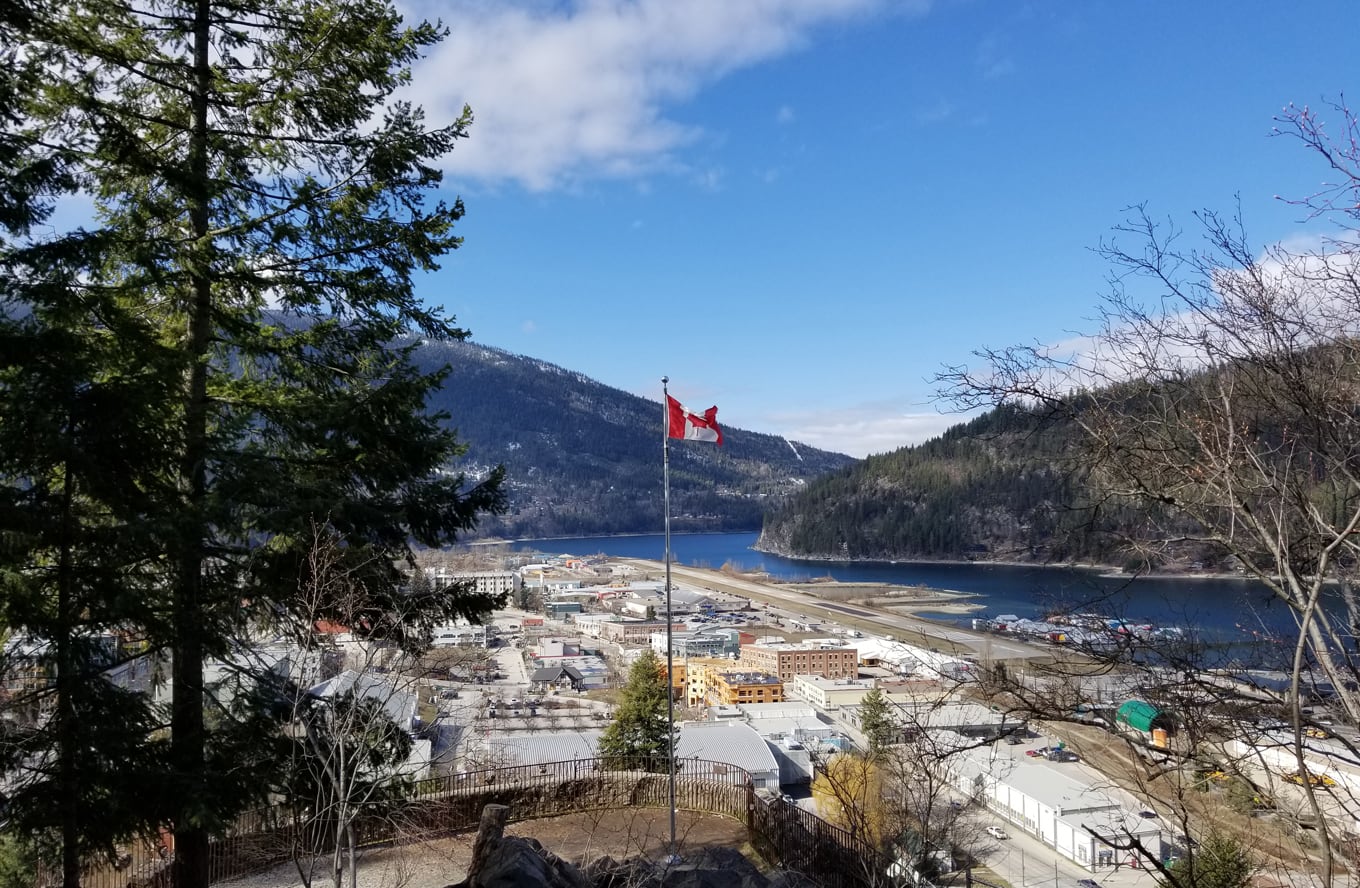 A real estate vacuum artificially created by initial COVID-19 pandemic closures in 2020 eventually generated a hunger in the market that has yet to be sated in early 2021, noted a BC Assessment deputy assessor.
Ramaish Shah said a pent up demand for homes has risen since early July in Nelson and across the Kootenays, with the average list price in January 2021 for Nelson increasing by 9.11 per cent to $568,750.
Homes are almost selling for what they are listing at, he said, with around a 40 per cent decrease in the number of days the homes remain on the market and almost a 60 per cent decrease in inventory (57.89 per cent).
"So you are seeing higher list prices, higher sales prices and homes going for almost what they are asking, and taking less time to sell," he told city council recently in BC Assessment's annual address to the municipal body.
From March to early July there was a noticeable drop in the number of properties sold in Nelson, as well as across the province, due to the first — and more restrictive — stages of the COVID-19 pandemic shut down.
As July wore on the numbers climbed steeply and did so well into September, said Shah, almost 60 per cent above the pre-COVID-19 baseline, becoming less pronounced in November.
Across the Kootenay region there was a 28.5 per cent rise in average house prices to $427,544 with a corresponding 53.1 per cent hike in unit sales in January, 2021.
"So it seemed like maybe earlier in the year there was a decreased number of sales that occurred, and that pent up demand led to a record number of sales," he said.
The 2021 completed assessment roll for the City of Nelson saw a 0.4 per cent increase from 2020 roll, or 19 more properties for a total of 4,779.
"So a very nominal change in the amount of properties in Nelson and the value," edged up, said Shah.
The total value of property in Nelson is $2.44 billion, up by $130.9 million, which represents an increase of 5.6 per cent from 2020. The total non-market change was a 10.8 per cent decrease from 2020.
Non-market change refers to new construction, new taxable folios or construction that will add to the tax roll that won't change the tax rates.
"That (decrease) indicates there was a little less new construction in the area than there was in prior years," said Shah. "It's something to keep an eye on for the coming years."
The 2021 completed assessment roll uncovered a zero to 10 per cent change in single family residential over the last year in Nelson, with a zero to 15 per cent change in residential strata. The commercial and industrial properties saw a zero to five per cent change.
The figures across the board in Nelson were down from prior years where there were changes from 10 to 20 per cent.
Coun. Jesse Woodward asked Shah if he could foresee 2021 being a mirror of 2020 moving forward in terms of real estate demand since the COVID-19 pandemic is still in effect.
"The Kootenays in general have been very attractive to people, whether that's as a second home or for people re-locating to the Kootenays, and that has brought challenges as well," said Shah.
Very few listings, limited supply and inventory all have an upward pressure on prices, he pointed out. The average list price in Nelson in January 2021 was $576,000 (up four per cent) while the average sale price was $568,750 (up 9.11 per cent).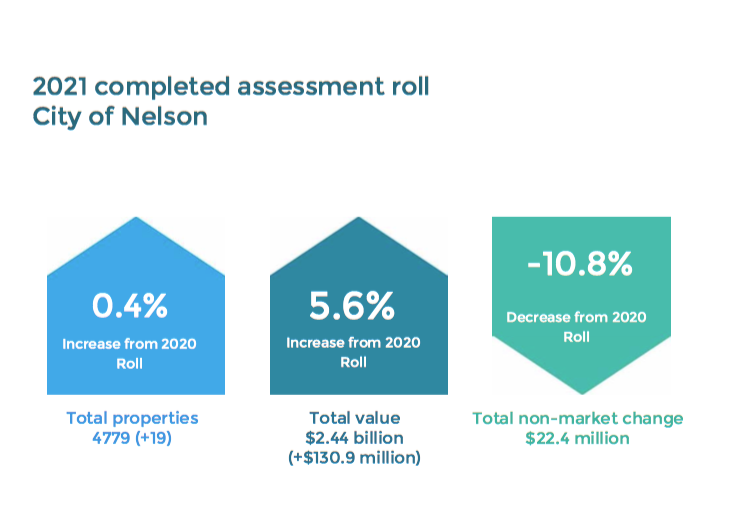 The upwards push of housing prices in the Heritage has forced many buyers to look outside of the city for a new home.
But it won't keep going up, Shah added.
"I also think we are reaching the upper limit of what people can pay for a single family home (in Nelson)," he said, noting the average home was worth around 500,000. "There's not a lot of room left to move."
That upward pressure on price in Nelson has pushed many people to look outside of the city for a home to buy.
"But, then again, there's not much available in the rural market as well," Shah explained. "Overall, I would see strong demand for homes in the Kootenays, that is likely to continue."
How different properties are valued
• Market value as of July 1
Market value is the most probable price which a property should bring in a competitive market under all conditions requisite to a fair sale, the buyer and seller, each acting prudently, knowledgeably and assuming the price is not affected by undue stimulus.
Factors affecting market value include location, land use controls, building characteristics, land characteristics and income potential.
• Relationship between assessment and taxation
Assessed value (received in January) is multiplied by the property tax rate (set by the taxing authority) which results in the property tax amount payable (due the first business day in July).
"What's important to keep in mind is that change relative to the average of the property class you are in," indicates the tax increase, noted Shah. "If your assessment goes up it does not automatically mean your property taxes go up by the same amount."
Source: BC Assessment