Mallard's Team of the Week — 1991 LVR Bombers Basketball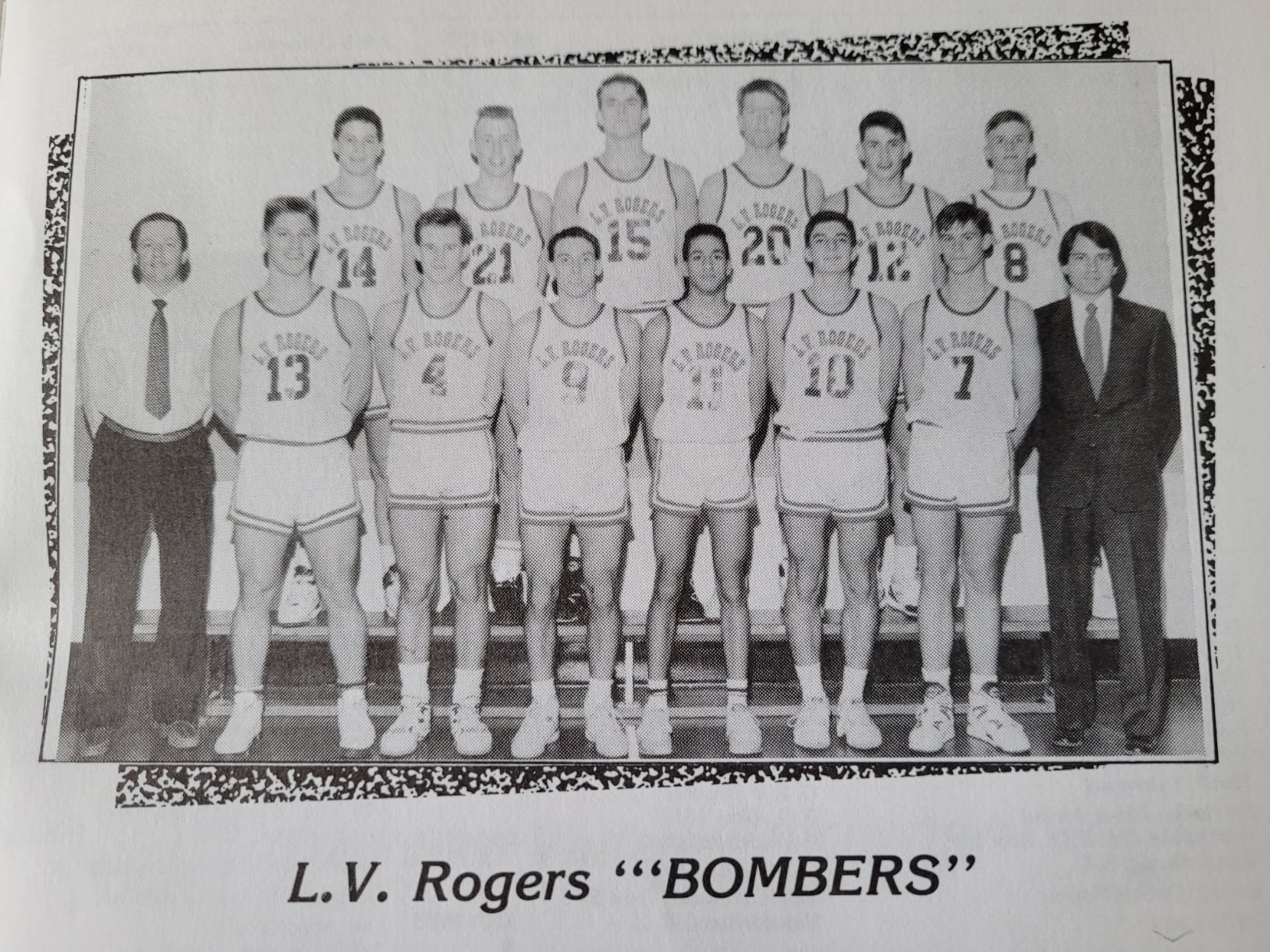 Mallard's Source for sports took another trip down memory lane to feature the 1990-91 L.V. Rogers Bombers Basketball squad as Team of the Week.
This was the first year LVR dropped from AAA to play in the AA division, advancing to the BC High School AA Boy's Basketball Championships for the first time.
The Bomber posted a 20-17 season record, playing several larger "AAA" schools before finishing 3 -1 at provincials for a fifth place result.
LVR was led by Greg DeVries, who averaged 38 points/per/game during the season.
During the AA tournament, DeVries, who went on to play varsity basketball for the University of Alberta Golden Bears, set 12 AA tournament records, including averaging 49 points per game over the four tournament games.
The Bombers include, Greg DeVries, Jason Paulus, Scott McLeman, Mike Spencer, Brad Berikoff, Chris Watts, Kevin Strukoff, Mike Shaw, Shawn Smith, Kahlil Trotman, Josh Morrison, John Carscaden and coaches Dean Studer and Alan Burch.