Nelsons Emergency Services join MADD Canada in the launch of the Red Ribbon Campaign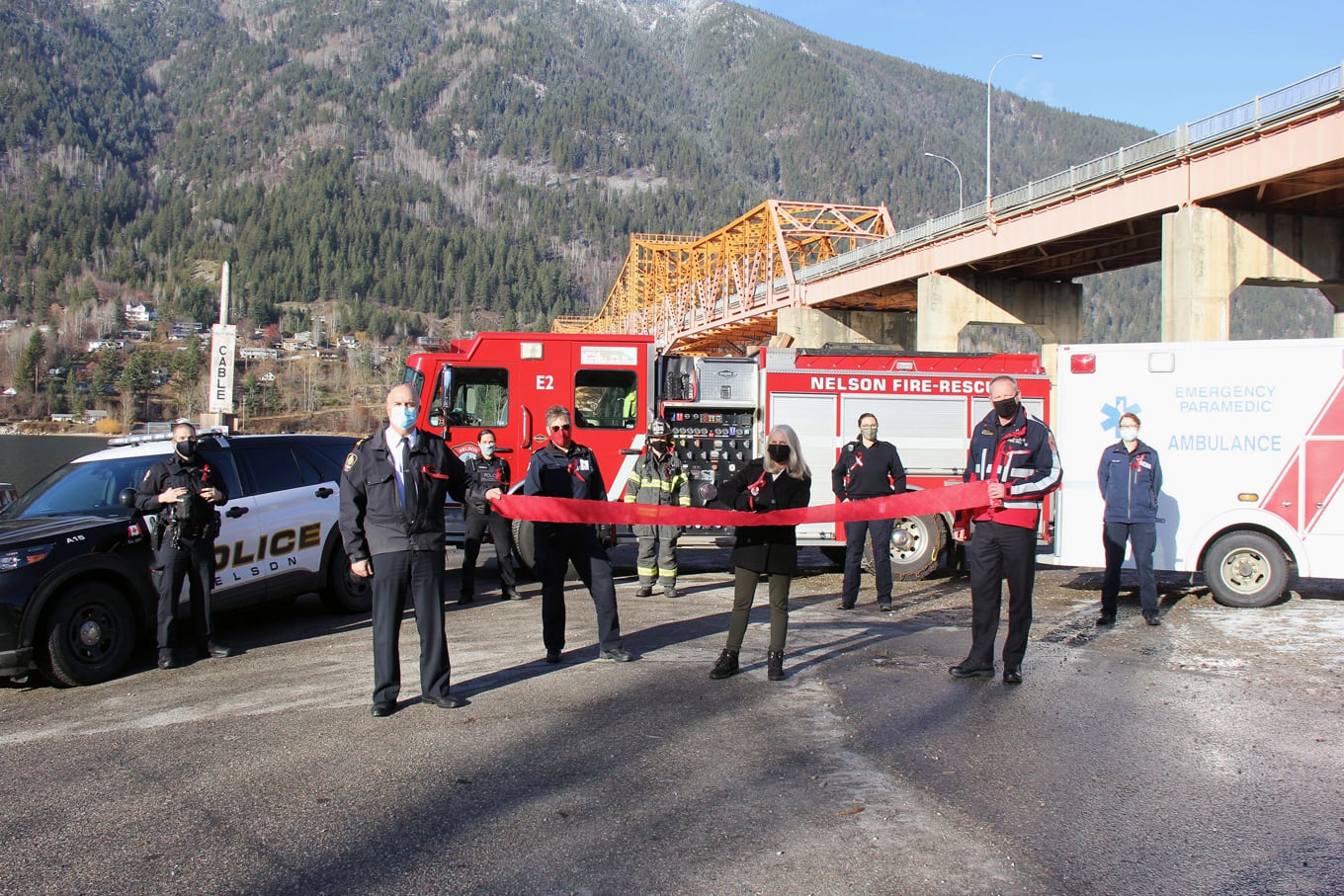 Nelson Police Chief Constable Paul Burkart, Nelson Fire and Rescue Chief Len MacCharles, Nelson Emergency Health Services Chief Deb Morris and the Integrated Impaired Driving Unit join our Nelson MADD Canada representative, Pat Henman to remind the public to find a safe ride home after consuming drugs or alcohol over the holidays.
MADD Canada's Red Ribbon Campaign consists of red ribbons and red ribbon car decals being distributed during the month of December to sober drivers.
The red ribbons symbolize a person's commitment to driving sober and serve as a tribute to those who were killed or hurt in impaired driving crashes, according to the organization.
"While the usual parties and celebrations may be limited this year due to the COVID 19 pandemic, the holiday season is still a busy time on our roads and still a time of high risk for impaired driving," the group said in a media release.
 "Impaired driving crashes are 100% preventable, "said MADD Nelson Community Leader Pat Henman.
The campaign runs from now until January 4, 2021.