Accident slows traffic at Highway 3A/6 junction Sunday afternoon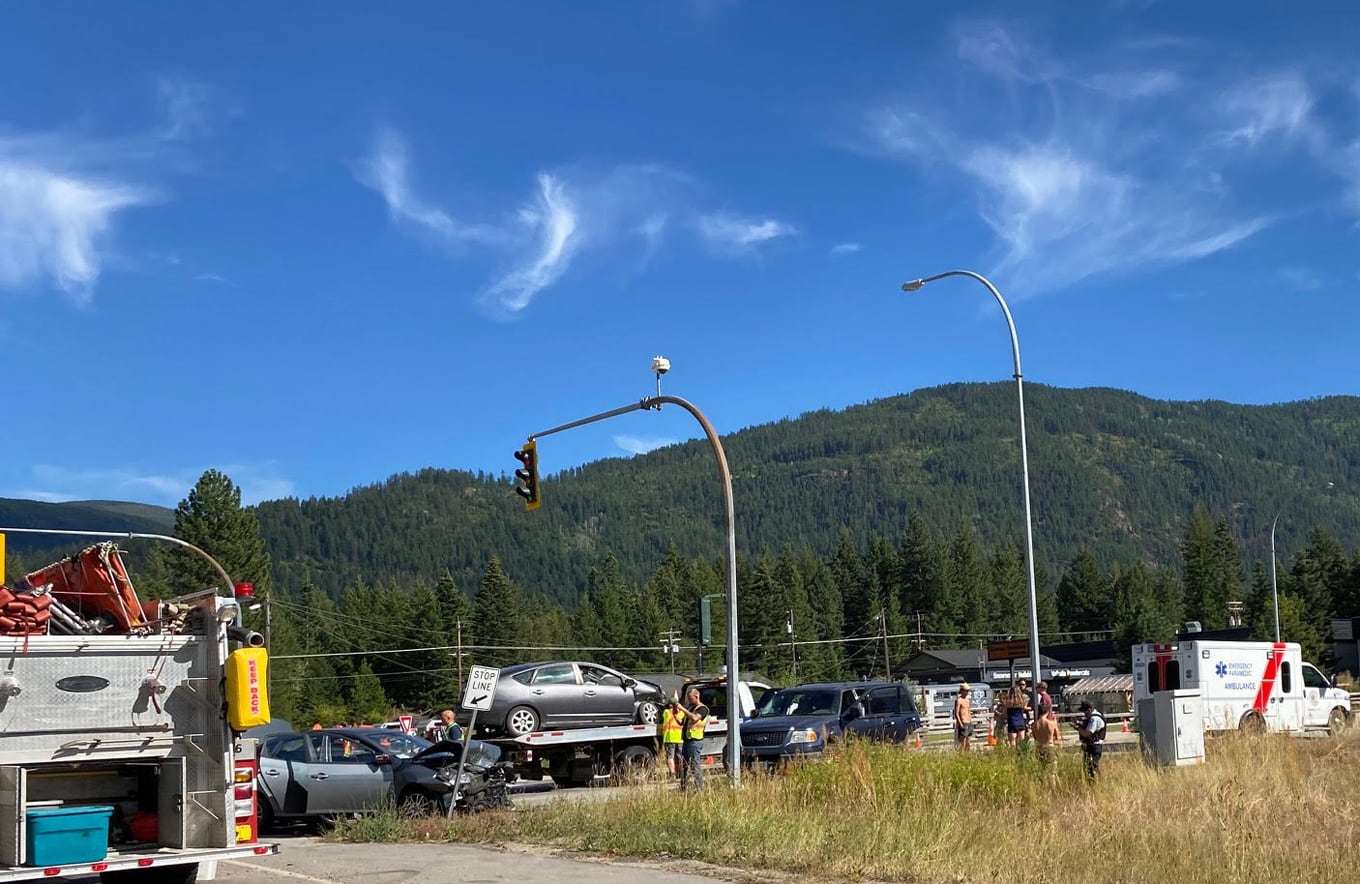 The junction of Highway 3A and Highway 6 near the Kootenay Savings Credit Union was slowed considerably Sunday afternoon following an accident at the intersection.
Crescent Valley Fire Department along with RCMP and BC Ambulance responded to the multi-vehicle accident Sunday.
Traffic was slowed as Crescent Valley fire department members directed traffic allowing tow trucks to remove the damaged vehicles.
Police were seen taking statements from drivers and continue to investigate the cause of the accident.