Emergency Operation Centre - COVID-19 Update #24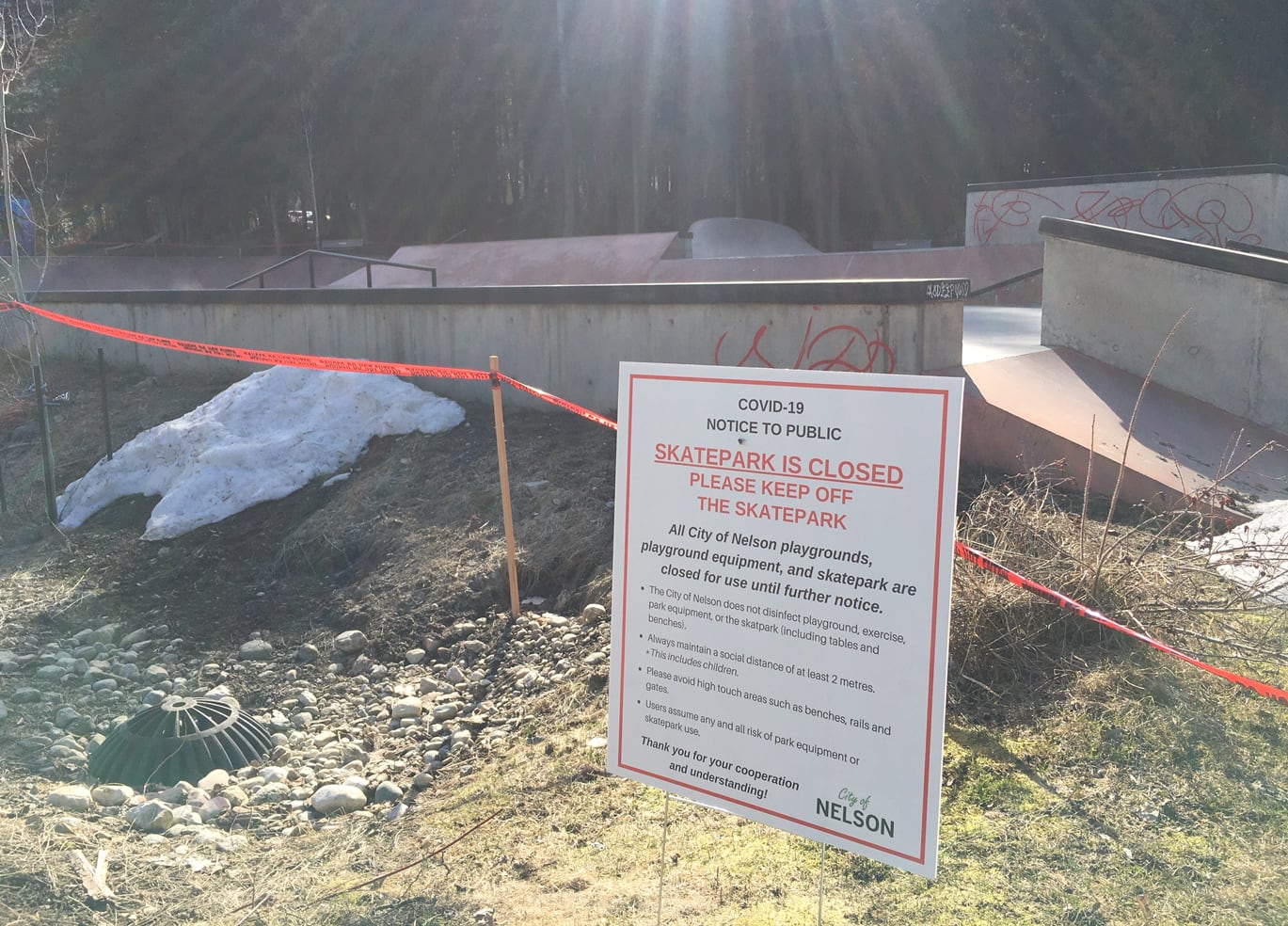 Submitted by City of Nelson Emergency Operations Centre
Finding Our New Normal 
Dr. Bonnie Henry told British Columbians "our new normal is going to be a modification of the things we currently have in place" and that the province will start thinking in "two week increments" as they begin to look at easing restrictions, possibly by mid-May, which is a "best case scenario".
She indicated that the majority of cases are not coming from fleeting contact at grocery stores or outside, but from people spending time together, inside with close contact.  She also said that even if restrictions are modified, we will still have a 50 person limit on weddings, funerals, religious gatherings, concerts, etc., provided physical distancing can be maintained.
"We can't lose sight that, we continue to have people who are affected by this, we continue to have outbreaks, we continue to have transmission, and so we are not at the point yet where we can let [down] our guard … the storm is still raging," Dr. Henry said .
To assist with going forward once we have seen a downward trend, she advises that business owners should be thinking now about how they can re-open in a modified way.  This may require using "hybrid models" that allow for physical distancing, hand washing and disinfecting.She also emphasized the importance of businesses and organizations being sensitive to staff staying home when ill. 
Public Health Officer Announces Expansion of Testing in British Columbia
Dr. Bonnie Henry explained that with the evolving pandemic situation, the province has modified the testing strategy for COVID-19 by moving the focus from high risk and vulnerable populations, to a more community-based approach that includes testing for anyone showing symptoms of the disease such as coughing, fever, or shortness of breath. If you are experiencing symptoms, you are asked to call Healthlink at 8-1-1 and speak to a registered nurse. Dr. Henry did caution that "while everyone can be tested, not everyone needs to be tested" as the test has "limited applicability" for people who do not have symptoms of COVID-19.
Kearl Lake Oilsands Project Outbreak
Included in the new cases confirmed today, are seven workers returning from the Kearl Lake Oilsands Project in northern Alberta. Dr. Henry has issued a new order stating that anyone who has returned from the site in the last two weeks must self-isolate. If you are aware of anyone who has returned from Kearl Lake in the last few weeks, please have them call Healthlink at 8-1-1 to speak to a registered nurse.
Premier John Horgan & Minister of Indigenous Relations & Reconciliation Scott Fraser announce supports for rural, remote and Indigenous communities
In recognition of the needs for people living in rural, remote and Indigenous communities of BC, a new collaborative framework has been established to help ensure these communities have access to critical health care to meet their unique needs during the COVID-19 pandemic and into the future.  
The framework provides flexibility, so local leaders in rural, remote and Indigenous communities can adapt it to meet their unique needs. It will be implemented through full engagement with each of the communities' local leaders. The framework outlines immediate actions to improve health-care services and respond to the COVID-19 pandemic including:
improved medical transportation options to larger centres, including flight and ambulance; 
housing options for people looking to self-isolate near their families while remaining in their home communities;
new and faster COVID-19 testing technology;
culturally safe contact tracing that respects privacy in small communities;
access to Virtual Doctor of the Day, a program that connects First Nations members and their families in remote communities to a doctor or nurse practitioner using videoconferencing;
options for accommodation near larger centres with more medical services; and,
increased mental-health supports in communities.
To read the full media release: https://news.gov.bc.ca/releases/2020PREM0020-000725
Skatepark Remains Closed in Nelson
The City of Nelson would like to remind residents that the Skatepark in Rosemont remains closed until further notice.
This is to ensure the safety and well-being of potential park users and others. The Skatepark has been cordoned off with signs indicating the closure. The City thanks park users for their understanding and cooperation.
Canada / U.S. Land Border Closure Extended 30 Days
Prime Minister Trudeau announced over the weekend that Canada and the United States have mutually agreed to extend the current border measures for another 30 days. Canada and the U.S. agreed to close the border to non-essential travelers in March. Saturday's agreement extends the measures to May 20, 2020. The terms of the agreement remain the same and allows essential goods and services to move between countries. The measures were implemented to keep people on both sides of the border safe.
The BC Government has provided the following information today:
COVID-19 Cases:
Total cases in BC to date: 1699— 700 in Vancouver Coastal Health; 705 in Fraser Health; 102 in Island Health; 153 in Interior Health (Increase of 3 cases in 48 hrs); 39 in Northern Health
Total recovered cases in BC: 1039
Total new cases in BC: 52
 Total fatalities in BC to date:  86 (Up 5 in 48 hrs)
Total cases in Canada: 36,777
Total fatalities in Canada: 1690 
 _____________________________________________________________________________
Reminders:
For mental health support, please visit:
Wellness Together Canada : https://ca.portal.gs/
Anxiety Canada : https://www.anxietycanada.com/  
BounceBack BC : https://bouncebackbc.ca/  
Here2Talk for Post-Secondary Students: https://here2talk.ca/home
Psychological First Aid – Over 19+ – https://www.psychologists.bc.ca/covid-19-resources
Which businesses are open in Nelson?
https://www.nelsonkootenaylake.com/news
To help provide important information to our community, the City of Nelson has developed a dedicated webpage nelson.ca/covid19 that will be updated frequently as new information becomes available.  Please sign-up for 'City News' on NotifyMe to receive automatic updates from the City via text or email.
The City of Nelson relies on Interior Health, BC Public Health, and the Federal Government for information related to the virus itself. If you believe you are exhibiting symptoms of COVID-19, please contact your physician, or call the COVID-19 telephone line at 1-888-COVID19, to be assessed or call the testing clinic hotline at (250) 551-7500 to be triaged for testing.   
Symptoms of COVID-19 include coughing, fever, sore throat, and difficulty breathing.
These symptoms may not present themselves for up to 14 days, but you may be a carrier of the virus; therefore it is important to follow the guidelines set out by the health experts.  
To check your symptoms or get updates from the BC Government you can download the BC COVID-19 App or visit this website
The City of Nelson thanks the public for doing their part to help maintain a safe and healthy community and for understanding the importance of this evolving situation.
Information from the BC Center for Disease Control on COVID-19