Mallard's Team of the Week — LVR Bombers Senior Grads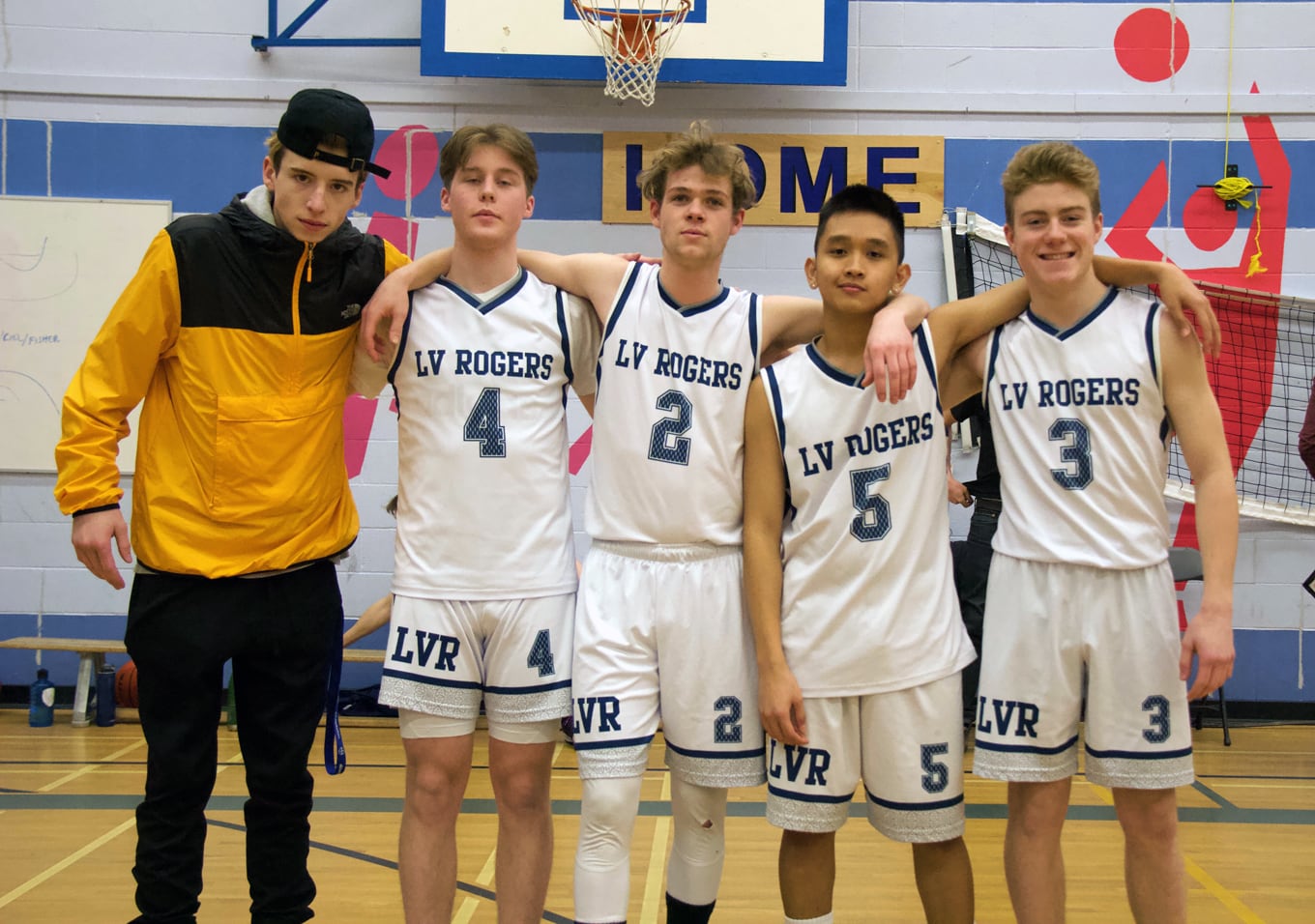 The L.V. Rogers Bombers recently concluded the 2019-20 High School Basketball season with a tournament in Cranbrook.
The Bombers finished 1-2 to conclude the season with a 14-14 record.
Prior to the tournament, the Bombers honoured the graduating class of 2020 during the final home game of the season against Grand Forks Wolves at the Hangar.
Mallard's Source for sports would like to also salute the Seniors as Team of the Week.
The LVR Seniors include Theo Lincourt, Carter Anderson, Moss Caney, Gab Samson and Johnny Michalchuk.