Mallard's Team of the Week — Canadiens Alumni Kootenay Patricks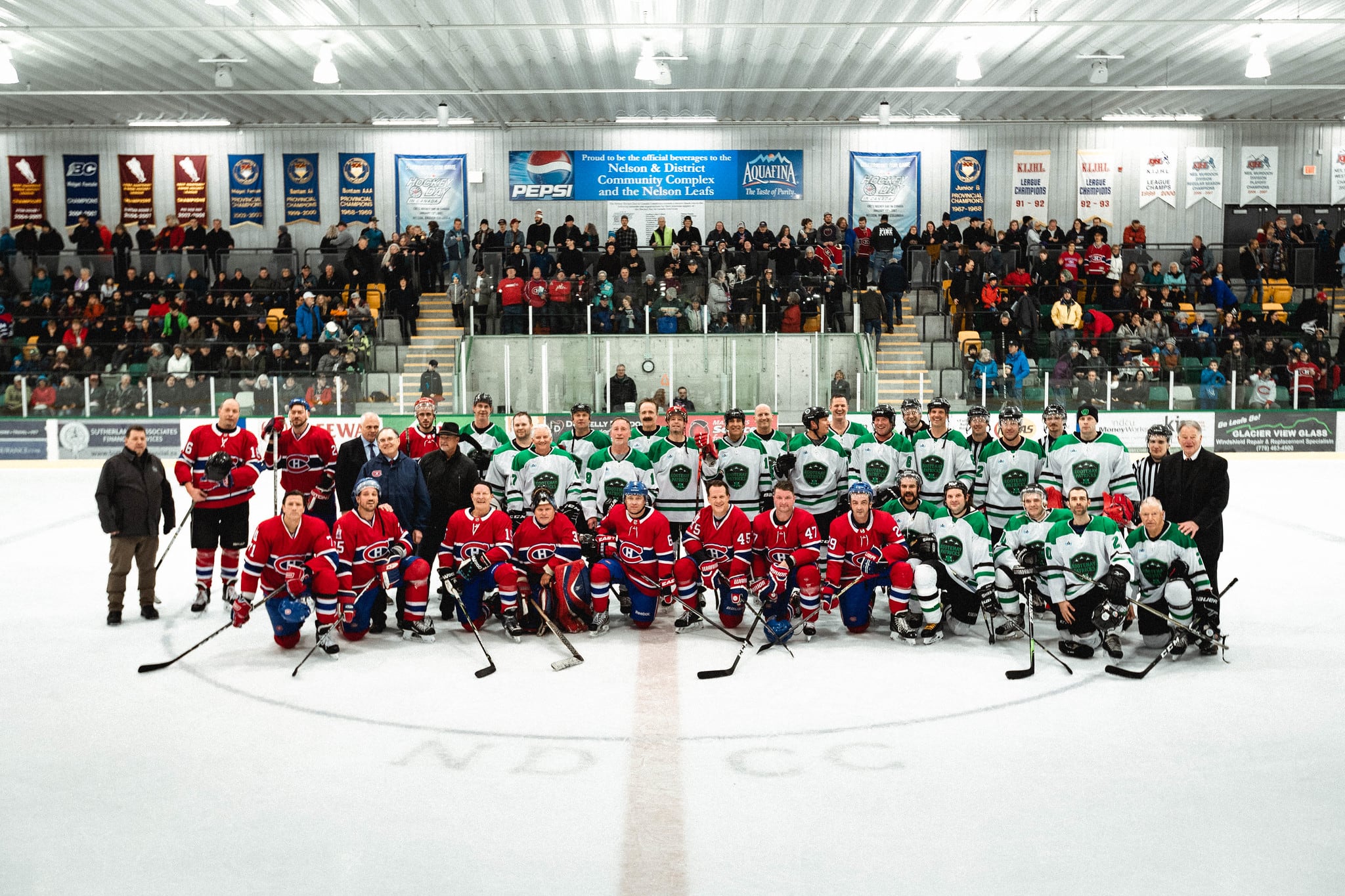 The Make A Change Canada Nelson charity hockey game on January 23rd matching the hometown Kootenay Patricks against the Montreal Canadiens Alumni did not disappoint the sellout crowd in attendance as both teams put on an amazing display of hockey.
And now, organizers of Make A Change Canada Nelson have some of the figures in from the fundraising event, which also will not disappoint.
The event raised more than $50,000 to benefit individuals in local communities.
Mallard's Source for sports would like to salute everyone involved with Team of the Week honours.
Pictured at center ice following the game are members of the Montreal Canadiens Alumni and Kootenay Patricks teams.
Based in Nelson, Make A Change Canada is a national non-profit and charitable organization that provides online employment, self-employment, and skills training to people who face barriers to employment in today's labour market. A pioneer in the field, what distinguishes Make A Change Canada is the one-on-one support it provides through its online programs to those who cannot leave home or wish to work from home.
Clients include people facing all types of challenges from youth and single parents, to those living with a disability or chronic health issue, to those living in rural and remote areas.
The Montreal Canadiens Alumni Team travels across the country during the winter to help raise funds for a wide variety of organizations and projects. Players from an assortment of Canadiens' eras pull on the fabled jerseys to play local teams.