The Daily Dose — Lucas Myers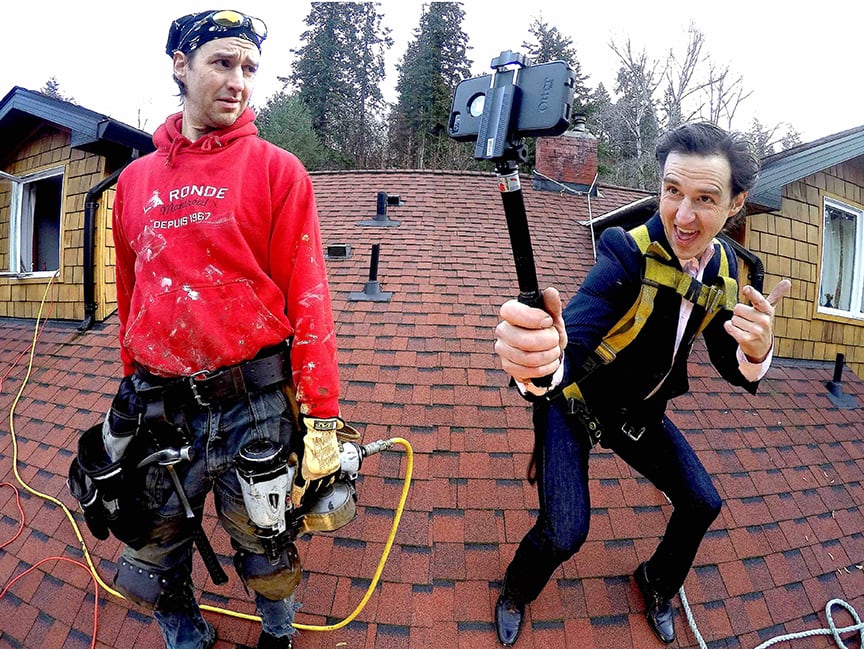 In today's edition, The Daily Dose Editor Jeff Sawyer sits down with local Playwright Lucas Myers to discuss his upcoming show ROOF, and the creative process behind his performances.
As a multi-talented performer with a wide range of theatrical experience, he walks the walk and talks the talk. He is a graduate of the University of Victoria's Theatre Program and the National Theatre School of Canada and has performed in major theatres across the country, including the Vancouver Playhouse, The Belfry Theatre, Alberta Theatre Projects, and Ottawa's National Arts Centre.
In 2007 he returned to Nelson, BC to raise a family and form PilotcoPilot Theatre with a mandate to create work that is accessible, thought provoking, and highly theatrical in an effort to attract a new generation of theatregoers.
Check out the full story of Lucas Myers in The Daily Dose.