Salvation Army tens of thousands behind in fundraising goal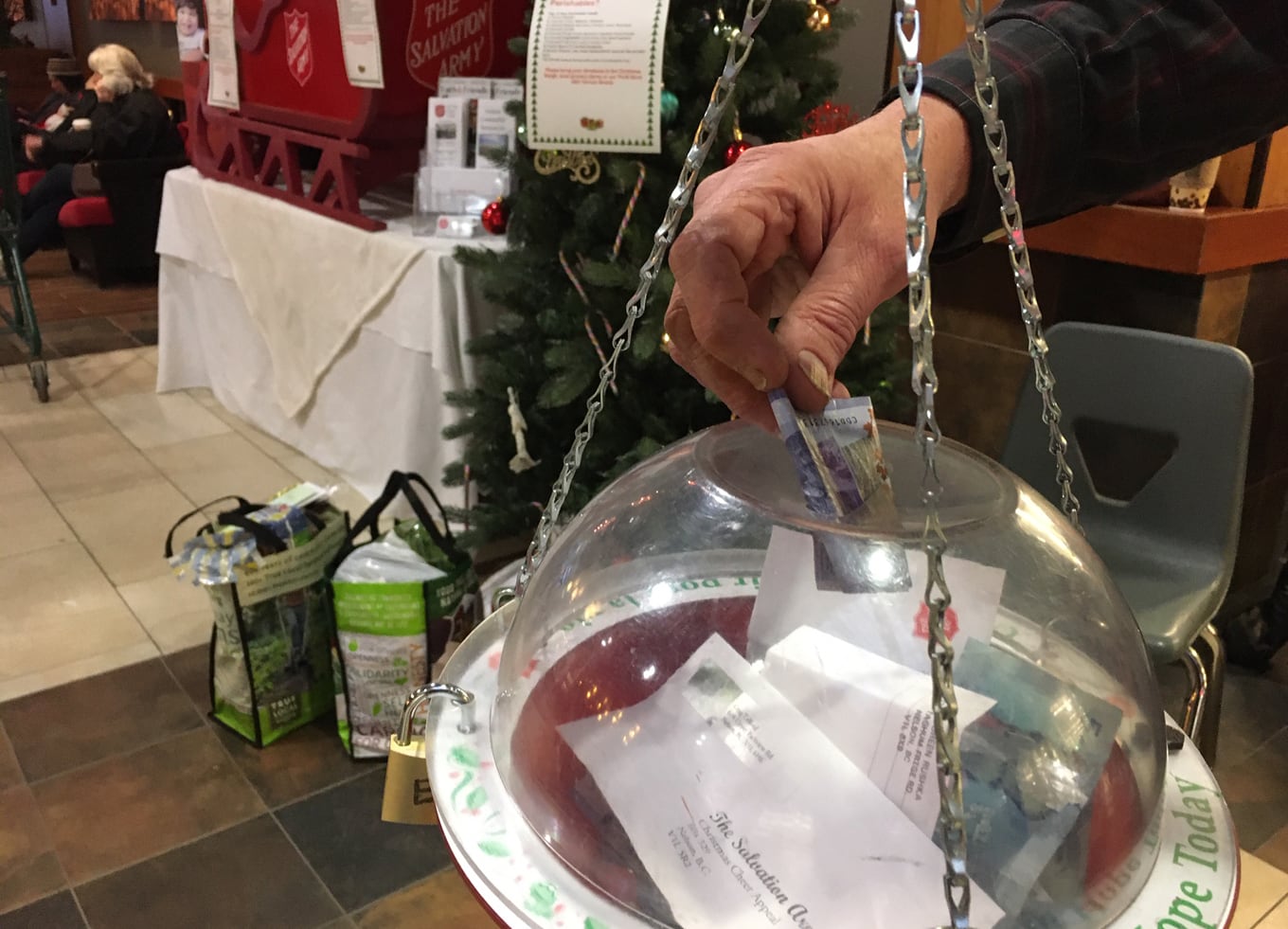 By Jesse, Cole, The Nelson Daily
The holidays can be a stressful time financially, but for Nelson's local Salvation Army the season is make-it-or-break-it.
Each year the Salvation Army holds its Red Kettle fundraiser, appealing to the community to help support their humanitarian efforts throughout the region. This year, however, the non-profit is seriously in the red.
"We're significantly down this year from last year," said Michelle Kale, a Pastor Corp Officer with the local Salvation Army. "Last year we brought in $80,000 … this year our goal is $100,000 and we're currently at just $24,700."
That fundraising helps support various initiatives in the community, according to Kale. Those include funding support for the local food bank, a school lunch program, the Salvation Army drop-in centre and many more.
"(This fundraising) is critical. It's our main fundraising for the year," Kale added.
Kale credited the disparity in this year from last to a variety of factors including a struggling economy, high cost of living and shrinking volunteer base.
"I think the economy is a major factor," Kale said. "One thing we're also seeing is an ageing volunteer population. We've been grateful for those individuals who have stepped in and taken on volunteering, but we do need a larger base."
With only days left in the campaign, Kale said the Salvation Army has also appealed for donations through a letter campaign that will run until the end of December. Similarly, those who do wish to donate can do so through the kettles, via text, online or in-person at the Family Services location or the Salvation Army Thrift Store.