Mallard's Team of the Week — Nelson Leafs Peewee Rep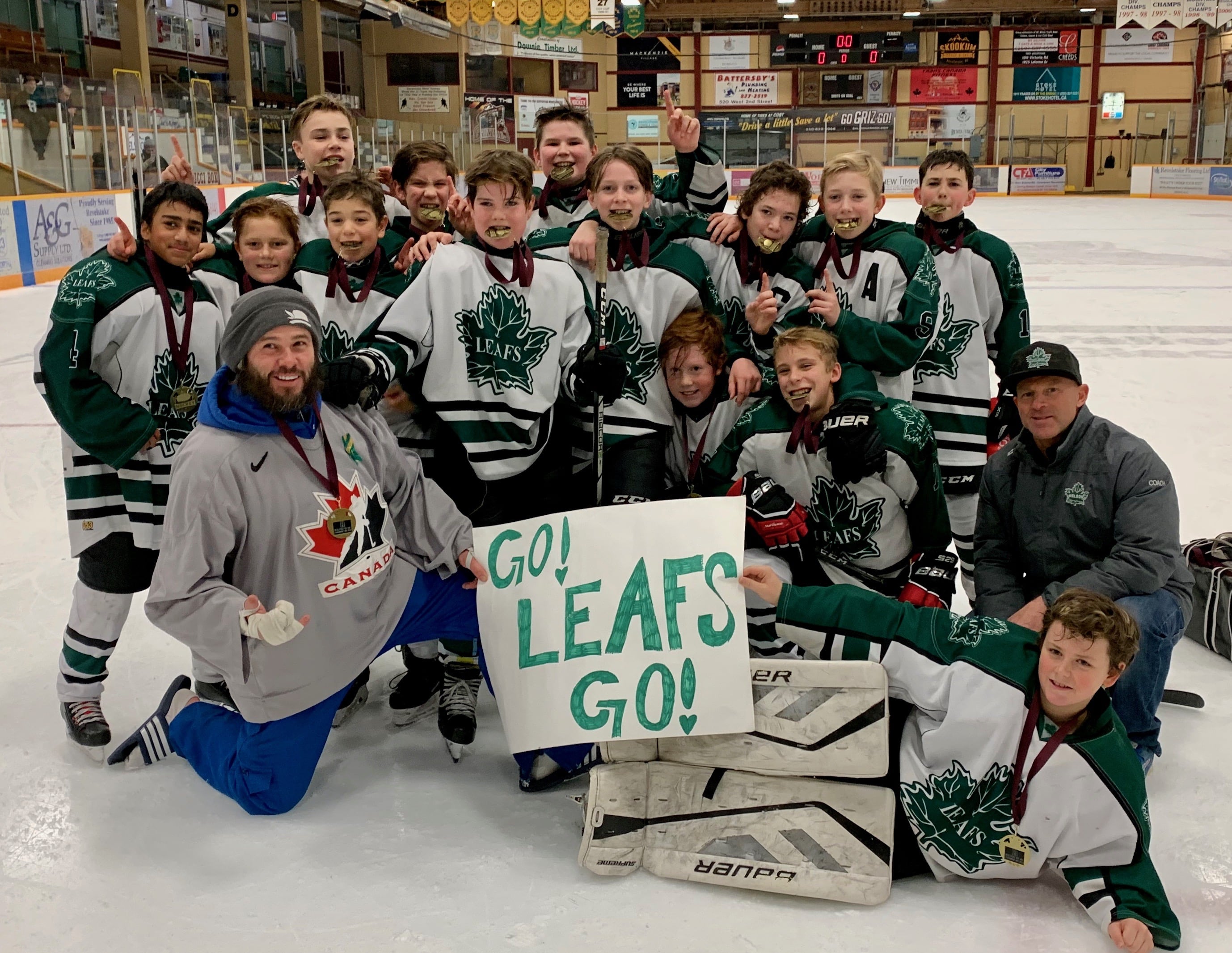 The Nelson Leafs swept through the competition en route to capturing the Revelstoke Peewee Rep Minor Hockey Tournament Sunday at the Revelstoke Forum.
The Leafs, paced by Jack Boyes and Game MVP Larson Proctor, bounced Golden 5-1 in the final to claim the weekend's top prize.
Nelson netminder Grady Groenhyysen registered the win in goal, with Dax Dewar, Sawan Bhabra, Weston McBeath, Cohen Wolbaum and Kale Gerhmann providing solid defence on the blueline.
Captain Sebastien Conne-Correnti, Ryder Nash, Miller Tedesco, Eliot Rude, Gunnar Evenson and Kai Smith all contributed to the offence throughout the weekend.
Nelson opened the tournament by outlasting Windermere 8-5 before then dumping Richmond 9-1 and Kamloops 5-1.
Mallard's Source for sports would like to salute the Peewee Rep Leafs as Team of the Week.