Traction on Demand hosts Bikes & Bytes program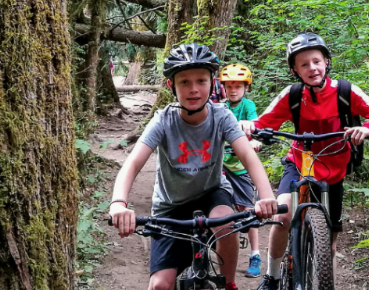 Traction on Demand may be new to Nelson, but the tech company is not new to supporting the community.
Through its Traction for Good (T4G) program, Traction on Demand is combining with Cycling BC to run a Bikes & Bytes event for girls and boys in Nelson August 12-16th.
"It's a weeklong camp for kids that involves biking AND coding – perfect for a community that is into both," said a Traction on Demand spokesperson.
"We are so excited to start implementing some of our T4G offerings, especially since our Nelson office is off to a great start."
Bikes & Bytes offers the best of both worlds.
This biking & coding camp offers a fun, safe, educational and exciting introduction to computer coding and multi-discipline biking.
This summer participants will learn how to create their own website, program a robot and edit a movie filmed during your iRide bike sessions.
Each day includes three hours of coding projects and three hours of cycling.
A mountain bike in good working order is required.  Computers are provided. Transportation to cycling venues to arranged by Kootenay Mountain Biking. The camp is open to ages 10-13 years, iRide Level 4-5.
All sessions are covered by Cycling BC's insurance policy with Jones Brown.
For more information go to:
Girls: https://cyclingbc.net/event/iride-camp-08-12-2019-girls/
Boys: https://cyclingbc.net/event/iride-camp-08-12-2019-boys/