Kozmo Sammartino named winner of 2019 June Lythgoe Scholarship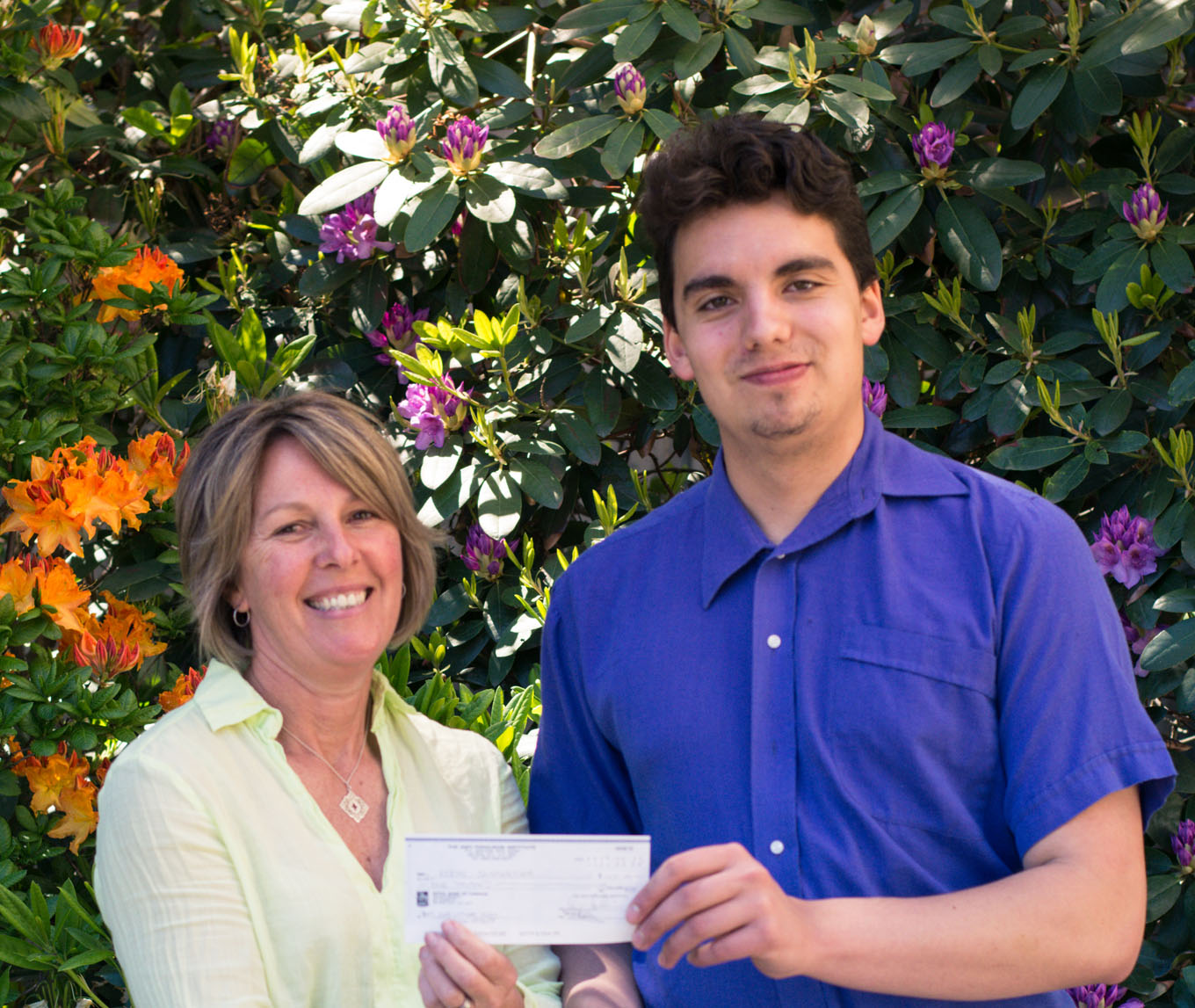 Kozmo Sammartino of Nelson is the latest winner of the June Lythgoe Scholarship the Amy Ferguson Institute said in a media release.
Sammartino, who recently was part of the smash local musical production of Mamma Mia as well as numerous other productions at the Capitol Theatre, was chosen to receive the Scholarship which will help with studies this fall at St. Clair College in Windsor, Ontario.
"It is an honour to be selected by (this) amazing organization that does such great work for our community," Sammartino  said.
"This scholarship will be tremendously helpful in financing my education at St. Clair College."
The Lythgoe family along with others from the West Kootenay region founded the Amy Ferguson Institute, a non-profit organization in Nelson, in 2000.
The Amy Ferguson Institute is named after the devoted music teacher and mentor, Amy Ferguson.
June Lythgoe passed away in 2006, and subsequently the June Lythgoe Music Scholarship Fund was established.
This Scholarship is in collaboration with the Osprey Foundation to provide a semi-annual $1000 scholarship to further the studies of West Kootenay music students at a recognized post-secondary institution.
"This scholarship helped me get amazing instruction at The Canadian College of Performing Arts, where my studies made it possible to grow as a performer, build connections and feel confident going out in the world calling theatre my career," said 2014 recipient, Gabriel Macdonald.