Expanding Healthcare to cover Canadians from head to toe — NDP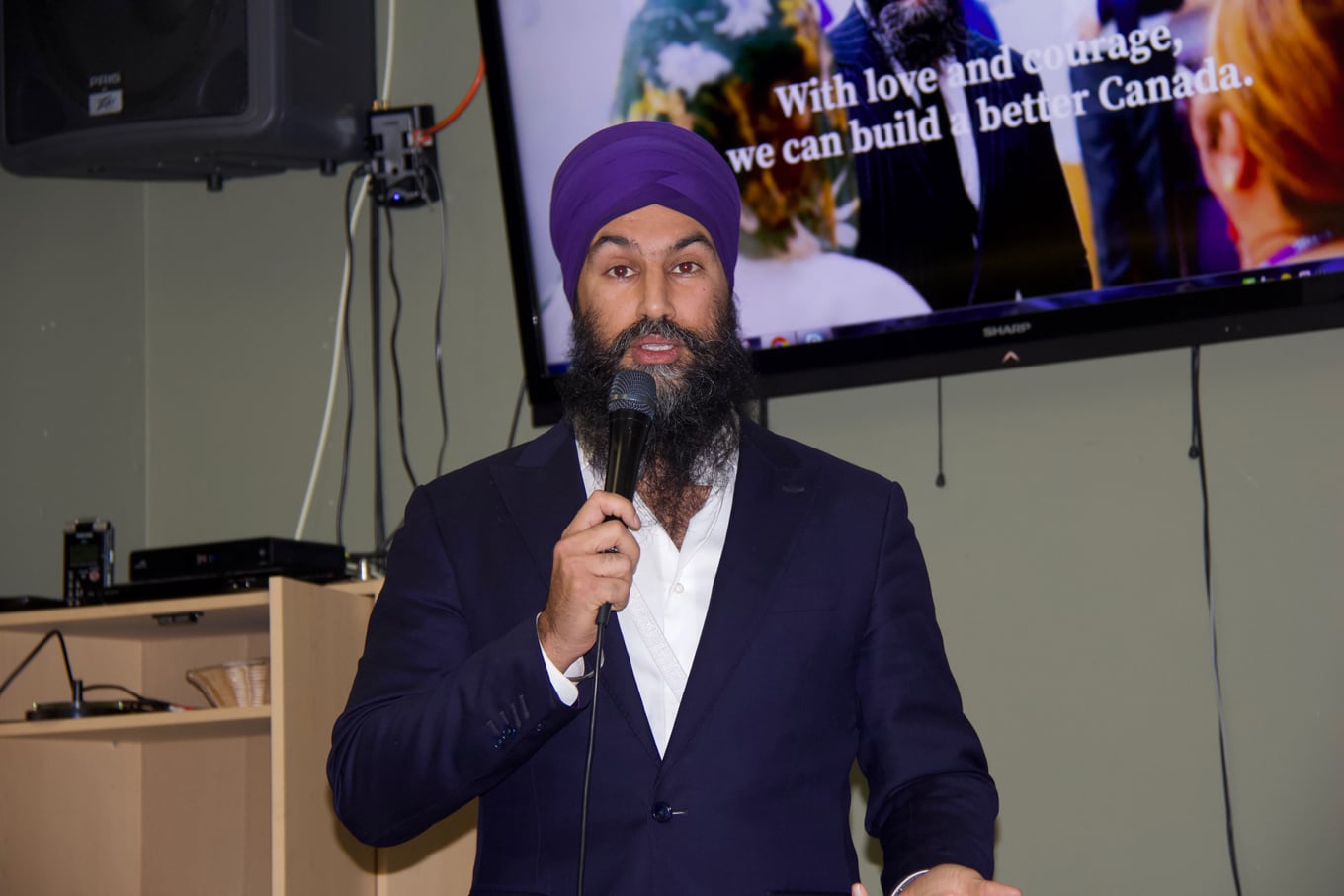 The race is on for seats in the next Canadian Parliament as federal parties unveil campaign promises for the upcoming election in the fall.
This past Sunday, the NDP unveiled its vision for Canada and its commitments to Canadians in A New Deal for People.  
Federal NDP Leader Jagmeet Singh has set out a bold NDP vision: a new deal for Canadians where we take better care of one another by reinvesting in public services people can count on and a new deal for health care – starting with universal pharmacare and moving to a head-to-toe health care system.
"We hear the worry in people's voices – life keeps getting harder," Singh said in a media release.
"The services we count on, like health care, are being cut and squeezed and medicine gets more expensive."
Sing said after a decade of Conservative underinvestment hurt our public health care system and the Liberal approach of endless delays isn't delivering the results that Canadians need.
"We believe that we need to work towards a health care system that covers us from head to toe," Singh said.
"Under our plan, Canadians will see a historic expansion of the services covered under our national health care system."
The NDP said New Deal for People will start expanding our health care system with a comprehensive, universal, public pharmacare program that will save families more than $500 a year.
The NDP will work together with provincial partners and health professionals to expand our health care system and develop a long-term roadmap toward the inclusion of dental care, eye care, hearing care, mental health care, seniors care and more in the Canada Health Act.
This commitment to making life better for all Canadians will be accomplished by having the richest one per cent pay one per cent more.
"Years of Conservative and Liberal governments have created stress for everyday Canadians and added to the worries that keep them up at night," said Wayne Stetski, MP for Kootenay—Columbia.
"Constituents in my riding frequently express concerns about Canada's health care system, whether related to access to physicians or affordability of prescription drugs.
"The NDP's vision to make Canada's health care system both more comprehensive and more affordable shows the kind of choices we would make to benefit all Canadians. New Democrats are committed to building a country that works better for everyone, including the hard-working people of Kootenay—Columbia."