Mallard's Team of the Week — Kootenay Kiltie Spring Fling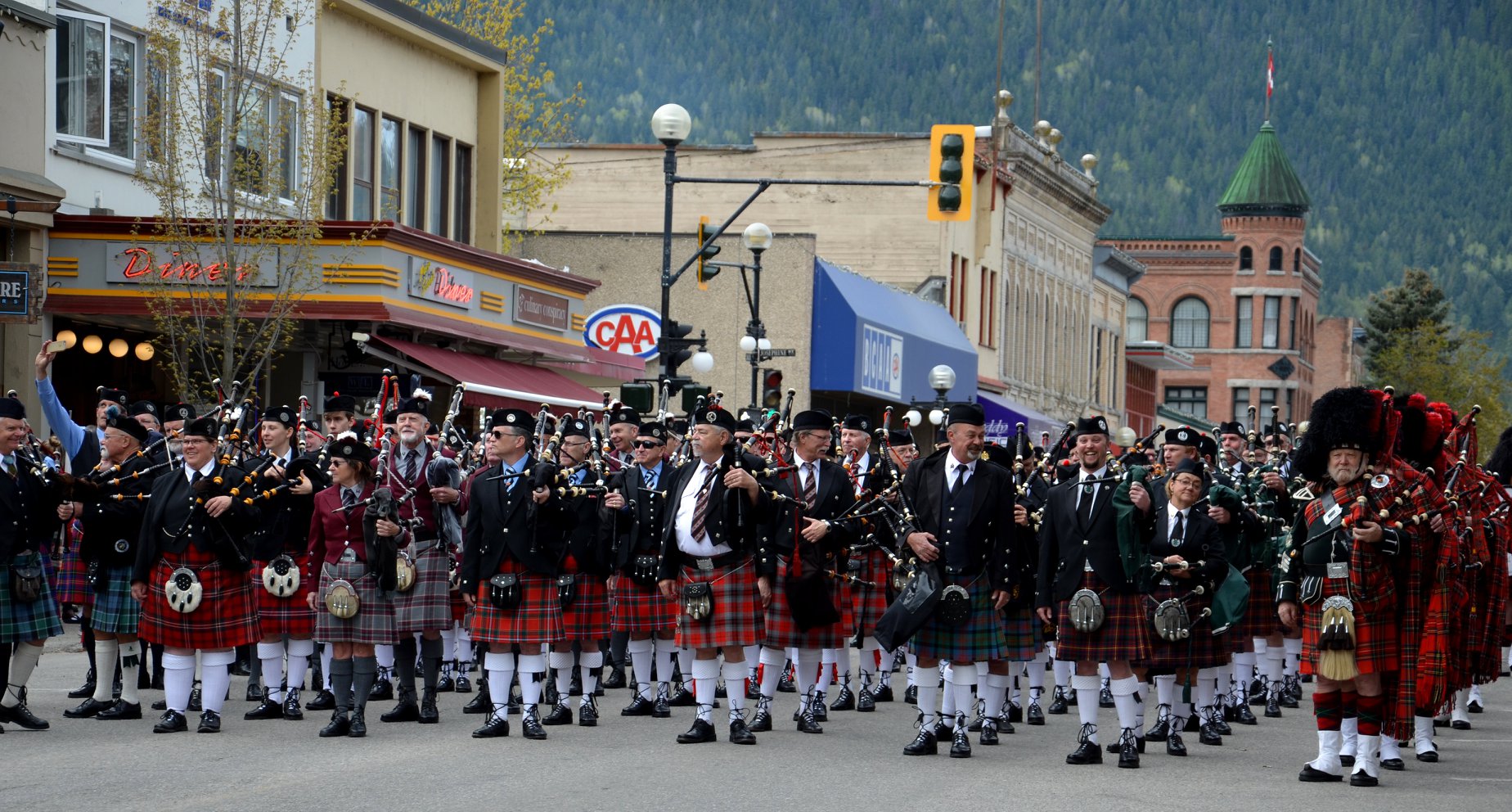 More than 350 people flocked to Nelson to attend the 100th year celebration of the Kootenay Kiltie Pipe Band during the recent Spring Fling.
At least 10 pipe bands joined the Kootenay Kilties for parade down Baker Street before the evening banquet at the Selkirk College Tenth Street Campus.
Mallard's Source for sports would like to salute the 100th anniversary of the Kootenay Kiltie Pipe Band with Team of the Week honours.
Bands from Trail, Grand Forks, Kimberley, Spokane, Summerland, Kelowna, Vernon, Salmon Arm, Kamloops and Cowichan attended the weekend.