Mallard's Team of the Week — Nelson Amigos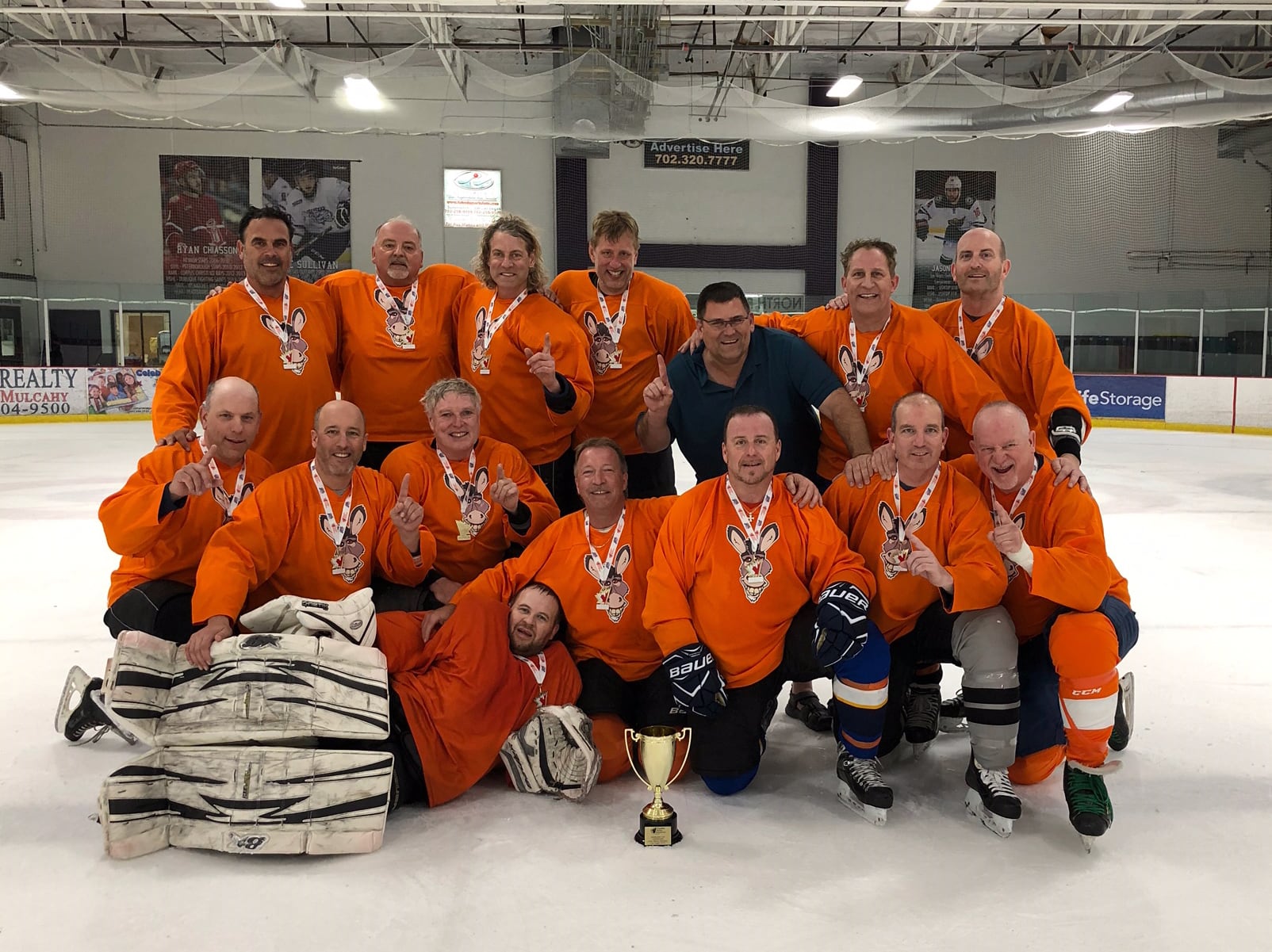 They went a gambling in a high-stakes game of hockey and came home with a pot of gold.
Nelson Amigos dumped Edmonton Moosemen 7-2 to capture the Gold Medal at the Gamblers Cup Las Vegas this past weekend in Las Vegas, Nevada.
The win allowed the Amigos to Three-Peat at the annual Gentlemen's Hockey Tournament in Las Vegas.
Nelson finished the preliminary round of the tournament with a 3-0 record, posting wins over Edmonton 4-0 and Kamloops Rattlers 10-3 before finishing in a 5-5 tie against Taber Fading Sons.
Mallard's Source for sports would like to salute Nelson Amigos with Team of the Week accolades.
The team includes, Jarrett Slomba, Ron Van Zanden, Doug Harrison, Murray Elias, No. 1 fan Tony Morea, Simon Wheeldon, Darrell MacKay, Len Maida, Mike Kennedy, Mike Grace, Ian Perrault, Peter Taillon, Shawn Swail, Kent Fearns and Ward Carlson.