MLA Mungall announces first poverty reduction strategy, TogetherBC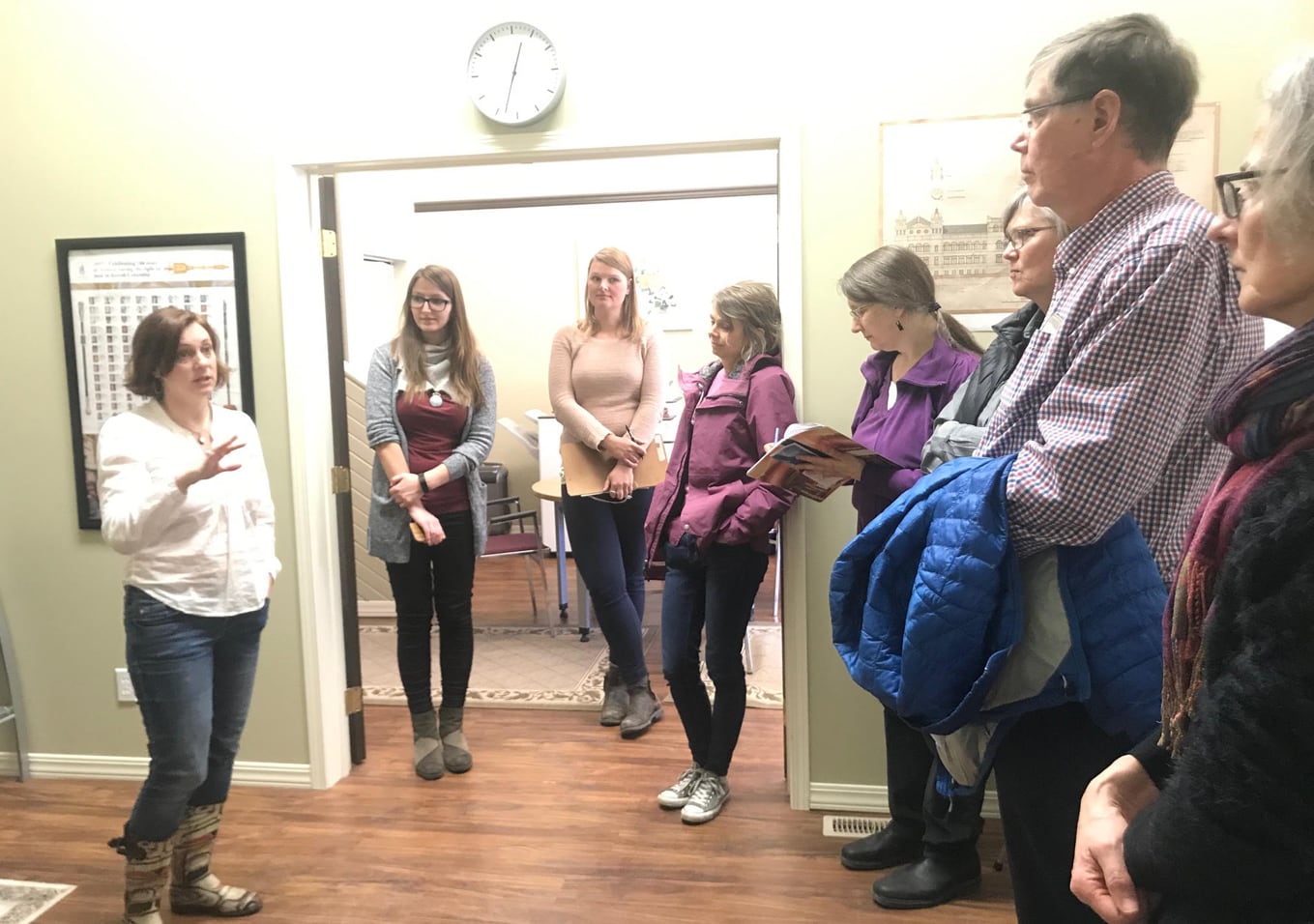 The BC Government had its MLA's out in the province announcing first poverty reduction strategy, TogetherBC.
The strategy outlines programs and initiatives that will help reduce overall poverty in the province by 25%, and cut child poverty in half, over the next five years.
Nelson-Creston MLA Michelle Mungall made the announcement at her constituency office on Josephine Street in Nelson to a small but interested crowd.
"What we saw is more children in BC using food banks and what we want to see is a reduction and that echoes right here for our food banks," Mungall said during the announcement.
In the media release, the government said it's using a 2016 baseline, the strategy aims to lift 140,000 people out of poverty, including 50,000 children.
It said further poverty reduction goals will be established as these targets are met.
Developed with feedback received through an extensive provincial consultation, the strategy is anchored by a number of key initiatives including the new B.C. Child Opportunity Benefit and Childcare BC, as well as other actions that will increase household incomes.
"Already I hear more stories from parents as I'm walking down the street telling me what I'm going to do with the extra money I have in my pocket . . . what I'm going to do for my children. . .. I'm going to enroll my child in soccer this year, because I can afford it," said Mungall, who is also the BC Minister of Energy, Mines and Petroleum Resources.
"And that's building healthy lifestyle for children as well as, and fund extracurricular activities . . . socialization all that kinds of stuff."
The government said TogetherBC ties together actions government has taken to increase affordability, increase access to opportunity and reduce poverty since 2017, under six priority areas:
affordable housing
supports for families, children and youth
expanding access to education and training
more opportunities for people
improving income supports
investing in social inclusion
"I talk to quite a few young people who have told me what it means to them, . . . adult education and that they're able to get post-secondary education," Mungall said. "They are able to have hope."
"Talk to a (student) she is able to access to whatever she wants to study," the MLA added. "And the hope that gives her and the light in her eyes.
"These are local people I'm talking about."
The government said a Poverty Reduction Advisory Committee has been appointed to advise the minister on matters relating to poverty reduction and prevention. This advisory committee  includes advocates, experts, Indigenous peoples and people with lived experience from around the province.
This committee also serves an important oversight role. Under the Poverty Reduction Strategy Act, government is required to report out on progress to reach its five-year targets each year, starting in 2020. The committee will include a letter in each of these reports, outlining its views on progress made and progress required.
B.C.'s first poverty reduction strategy is a shared priority developed in consultation with the BC Green Party caucus and is part of the Confidence and Supply Agreement. The strategy includes the work of the Fair Wages Commission and Basic Income Expert Committee, work that will continue to be reflected as the strategy evolves and is updated in coming years.
Quick Facts (2016 Market Basket Measure):
British Columbia has one of the highest rates of poverty in the country and has for decades; it also has the second-highest overall poverty rate in Canada.
About 40% of people living below the poverty line are working.
B.C.'s child poverty rate is above the national average, with approximately 99,000 children living in poverty in B.C.
Children who live in single-parent families are more than three times more likely to live in poverty than children in two-parent families.
The Poverty Reduction Strategy Act, which embedded the poverty reduction targets and timelines in law, was passed unanimously in November 2018.