Decottignies backstops Hawks to 3-1 lead in Murdoch Final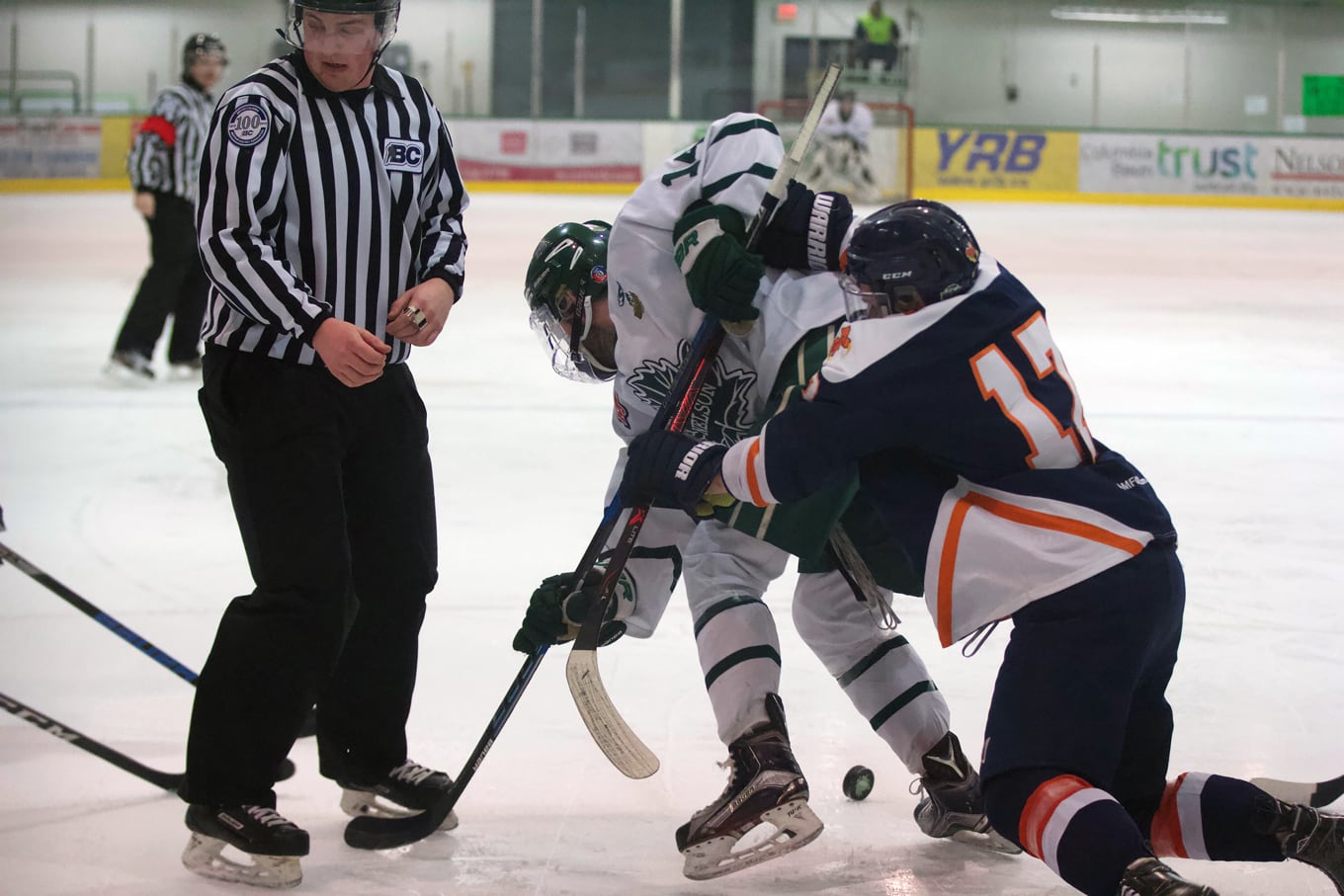 After facing two elimination games during the first round of the Kootenay International Junior Hockey League playoffs against Spokane Braves, the Nelson Leafs once again find themselves walking a tightrope.
Noah Decottignies stopped 20 shots sparking Beaver Valley Nitehawks to a 3-0 victory over Nelson Leafs Wednesday night in Murdoch Final action at the Fruitvale Arena.
The Hawks take a commanding 3-1 lead in the best-of-seven series with Game five set for the NDCC Arena Friday night at 7 p.m.
Beaver Valley took the play to the visitors right from the opening whistle, outshooting the Leafs 12-4 and taking a 2-0 lead after 20 minutes on goals by Michael Hagen and Jared Stocks.
Paul Leroux added a single in the second for Beaver Valley before the Hawks played shutdown hockey in the third to win for the seventh time in eight games during the post season.
Nelson struggled to find any offence against the tight-checking Hawks, sending 11 shots at Decottignies through 40 minutes.
Leafs netminder Hunter Young faced 28 shots to earn Game Star for Nelson. Jared Stocks was the Beaver Valley Game Star.
BLUELINES: Leaf goalie Caiden Kreitz was not on the scoresheet for Nelson as Kootenay Ice affiliate Tenzin Mint was the backup for starter Hunter Young. Nelson also called up Ice forward Noah Quinn for Game four . . . . Michael Hagen, Ryan Crisalli and Paul Leroux each registered two points in the game for Beaver Valley. . . .The Kootenay Conference Final is expected to start Tuesday, March 19 in Kimberley. . . . Revelstoke Grizzlies closed out its series against 100 Mile House Wednesday in the BC Central Interior, scoring a 4-2 win over the hometown Wranglers. . . .Kelowna holds a commanding 3-1 lead in its series with Summerland with Game five Thursday at the Rutland Arena.