Winter storm forces police to issue driving advisory Friday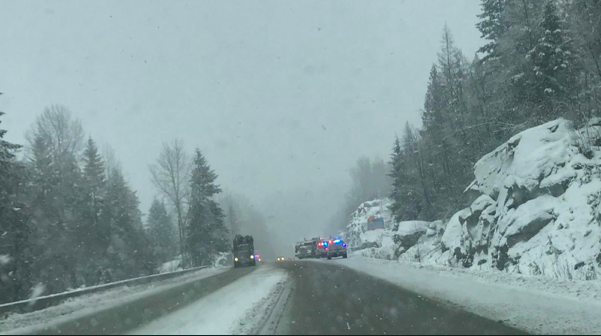 Friday's winter storm saw emergency services respond to more than a few fender-benders in and around the Nelson area.
The storm, that saw snow fall throughout the day, prompted Nelson Police to issue a warning Friday afternoon advising the public to stay off roads due to icy conditions.
"Nelson Police Department is advising all motorists to stay off the roads unless absolutely necessary due to the extreme winter road conditions," the release said.
The advisory came after access on Douglas Road near High Street was closed due to a vehicle sliding off the road, resting procariously, near a house.
Two tow trucks were required to remove the vehicle. During that time Douglas Road in both directions was closed to traffic with vehicle being re-routed around the accident scene.
The storm dropped more than 20 cm on the slopes at Whitewater Ski Hill prompting the ski and snowboard community to flock to the hill for a chance to float in the powder. Whitewater Ski Hill now has a base of 213 cm with more snow on the way as Environment Canada calls for periods of snow for Sunday.