Op/Ed: Previous government's mismanagement of BC Hydro and our plan to make it work for British Columbians again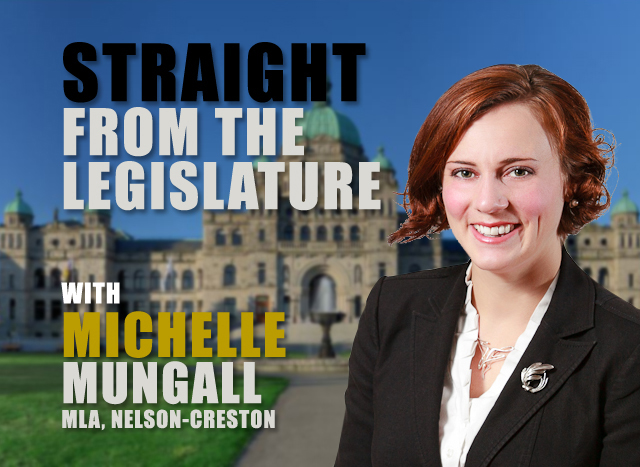 In 2008, Gordon Campbell's plan for independent power production (IPP) came to the Kootenays with a Quebec company's plan to build run-of-river hydro power projects on Glacier and Howser Creeks that flow into Duncan Lake. Axor was planning to burrow 16 foot tunnels through the mountain, diverting the creeks into generators to develop power during the Spring freshet. They would have sold that power to BC Hydro at roughly $100 per megawatt hour which is significantly more than than what BC Hydro could sell it for.
The result would have been empty creek beds, dumped waste rock, dead blue listed bull trout and us paying for power at an extremely inflated price when our generators on our major Kootenay dams were already going full tilt with the Spring freshet. 
Not surprisingly, our region rose up against this project to save the two creeks and our pocket books. I brought our voices to Victoria as your MLA and we succeeded.
Over the past ten years, however, IPPs proliferated around BC, all getting contracts to sell their power to BC Hydro at around $100/MWh. So when I became minister of energy and started to review BC Hydro, it became clear that we needed to get a handle on just how much the IPPs were costing us and if they were worth the power. I asked an independent expert, former Treasury Board Director Ken Davidson, to take a further look into IPPs. Here's what he found:
IPPs have already cost us $3billion in losses and are about to cost us $16.2billion over the next 20 years. Because BC Hydro is paying for power at the inflated prices during times of year when we don't need it, we have to sell it at market value to other jurisdictions. That rate is $25/MWh. We're forced to buy high and sell low. And that means an extra $200 every year for BC Hydro customers over the next two decades.
Because both Nelson Hydro and Fortis BC buy power from BC Hydro, that means you're paying for this IPP scheme too. Meanwhile, companies that donated over $3million to the BC Liberals in the Wild West days of election financing are getting richer with 80% of those billions leaving the province.
Was this bad planning accidental?
Mr. Davidson found that under the previous government, BC Hydro was directed to use unconventional methods that resulted in false projections for power demand. The BC Liberals then told BC Hydro it couldn't buy power from other jurisdictions nor could it generate its own power except for Site C. And to manufacture the situation further, it prohibited the independent regulator, the BC Utilities Commission, from reviewing or overseeing any of this, thus ensuring that no one could contradict their program. Even when BC Hydro told both Gordon Campbell and then Christy Clark that the IPPs were a financial boondoggle, they were forced to press on with the sweet deals for BC Liberal donors.
Now that we have a sense of how bad these deals are for British Columbians, I have immediately ended the program and will ensure that any contract renewal does not involve such price inflation again. I have also restored oversight responsibilities to the independent body that puts politics aside to work in your interest, the BC Utilities Commission. Our government is also finding new ways to increase BC Hydro revenues and cutting costs so that rate increases are 40 per cent less than the BC Liberal plan.
It has been a very interesting six months. Along with becoming a new mom, it has been an in depth learning experience reviewing BC's Crown jewel, BC Hydro. And just as I set my son on a good path forward, our government is doing the same for BC Hydro so that all of us benefit from our public utility and our natural resources.
Michelle Mungall was first elected MLA for Nelson-Creston in 2009 and re-elected in 2013 and 2017. She is the NDP Minister of Energy, Mines and Petroleum Resources.