Labour's voices largely absent from news coverage of pipeline controversies: Study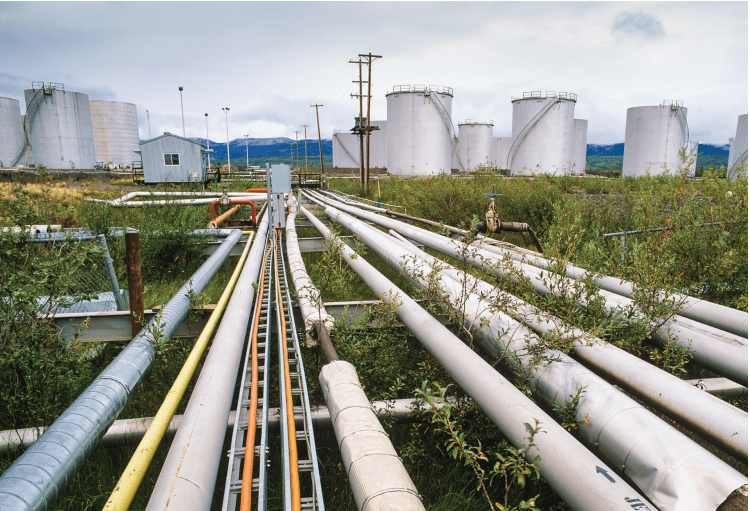 A new study finds that BC's news media frequently reinforce the assumption that there is an inevitable trade-off between environmental protection and job creation.
Released today by the Canadian Centre for Policy Alternatives and Corporate Mapping Project, Jobs vs the environment? Mainstream and alternative media coverage of pipeline controversies analyzes over 300 recent articles about Canadian pipeline projects.
Notable among the differences between mainstream and "alternative" media coverage is that mainstream news gave more attention to pro-pipeline arguments centred on jobs and other economic benefits, while alternative sources more often mentioned Indigenous and environmental groups' dissent. But conspicuously missing from both were the voices of workers employed in the energy sector.
As lead author professor Robert Hackett explains, "Fossil fuel proponents often claim their support for the industry is connected to the needs and interests of energy workers—and our news media repeat and reinforce this claim, bringing it to the fore of public and political debates. But largely absent are the voices of actual workers and their unions; in the news media, their interests are subsumed into those of the fossil fuel industry."
Energy sector workers are not uniform in their views on pipelines, the fossil fuel industry or climate change, and numerous labour groups have called for climate action and a just transition for workers—yet their perspectives are rarely heard in news media. Nor are concerns about the economic risks of fossil fuel infrastructure projects like pipelines.
"The exclusion of energy workers' voices from the fossil fuel debate makes it more difficult to meaningfully, effectively include those workers in conversations about the transition we must make to a low-carbon economy," says Hackett. "If we are to build a greener future—as we must do to stave off catastrophic climate change—we must make plans with fossil fuel industry workers to ensure secure, sustainable jobs are within their reach."