Grizzlies, Reptiles benefit Columbia Basin Trust Environment Grants from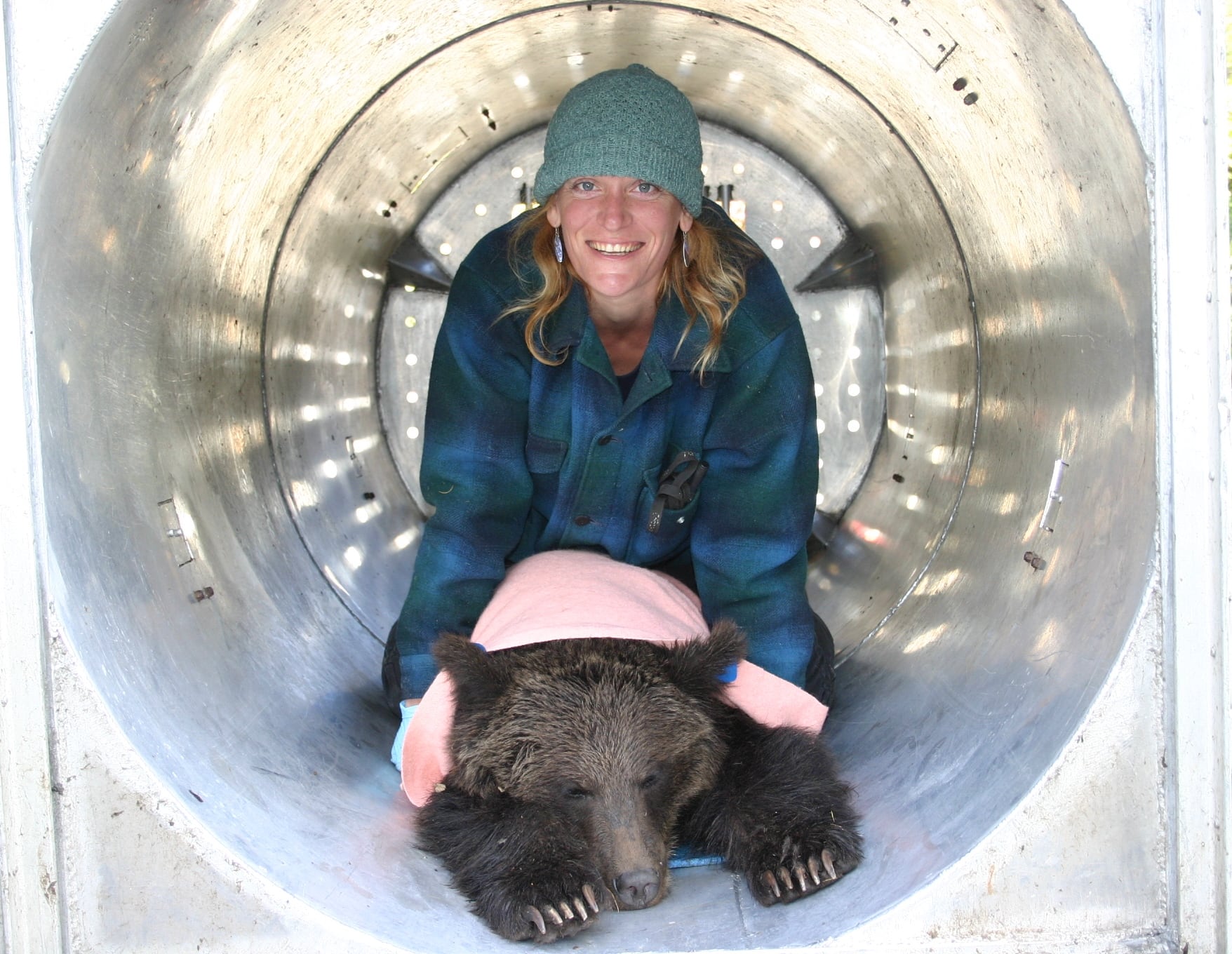 There are many ways to support a healthy and diverse environment, from restoring habitat to educating schoolchildren about ecosystems. Columbia Basin organizations will be taking on 29 projects like these with support from over $1 million in Environment Grants from Columbia Basin Trust.
"Our Environment Grants provide the flexibility to support a wide range of projects focused on ecosystem health, climate change, water stewardship and environmental education," said Tim Hicks, Columbia Basin Trust Senior Manager, Delivery of Benefits. "We're honoured to be supporting these varied activities that are helping to strengthen environmental well-being in the Basin, and recognize they couldn't be accomplished without the hard work that groups and organizations put into developing and realizing them."
At Box Lake, near Nakusp, the Okanagan Nation Alliance will add basking sites for blue-listed painted western turtles, which need to bask in the sun to regulate their body temperatures and properly digest their food. Floating basking logs will be anchored in the water, away from motor boats, predators, humans and other disturbances.
"(Western painted turtle) is an important part of Syilx culture," said Lisa Wilson, Natural Resources Manager. "Syilx people have a sacred responsibility to care for the land and all living things. The number of ʔarsikʷis low in Syilx territory and it is hoped this project will be a step toward helping it maintain its place on the land."
Another recipient is the Silver City Trap Club near Trail. Its location is home to reptiles like rubber boas. The club is going create reptile habitat by replanting the area, adding large rocks and woody debris, and constructing rocky shelters, known as hibernaculum, where the reptiles can take refuge over the winter.
"Our hope is to rebuild and enhance the habitat while also making an opportunity for long-term data collection and an opportunity for public interaction with reptiles," said project coordinator William Chapman. "Due to the nature of the club, activity on the property will always be limited, so the club serves as a low-impact sanctuary in an otherwise busy corridor of human activity."
The Rocky Mountain Trench Society in the East Kootenay will be implementing three projects to enhance and maintain habitat for animals like Rocky Mountain bighorn sheep, elk, deer, the blue-listed Lewis woodpecker and American badger. These will take place in the southeast Basin on Hatchery Ridge, North Waldo and Sheep Mountain. The project will be carried out in collaboration with the BC Ministry of Forests, Lands, Natural Resource Operations and Rural Development.
"Grassland and open forest are major contributors to our region's exceptional biodiversity," said Marc Trudeau, Society Coordinator. "At Hatchery Ridge, sheep movement has become difficult due to thick timber that has not been able to thin itself naturally through wildfire. Slashing winter travel corridors will improve line of sight for predator avoidance and increase habitat connectivity, leading to safer travel over a larger area of winter range."
To help both grizzly bear populations and local food producers, Sanders Environmental Services will educate farmers and residents on grizzly bear safety and how to reduce conflicts. It will cost-share the installation of electric fencing to protect livestock and crops from bears, and provide workshops on effective electric fencing designs and what to do if you encounter a grizzly bear.
Project coordinator Gillian Sanders said, "There is a real, tangible social cost to living with bears, and the idea behind this project is to create a win-win by sharing this cost with farmers. The project will help people prevent bear conflicts, which can be stressful and expensive, while keeping the bears out of trouble."
See the complete list of approved projects at ourtrust.org/environmentgrants.
Supporting healthy, diverse and functioning ecosystems is one of the Trust's 13 strategic priorities. Learn more about the Trust's other environmental efforts, including its Climate Action Program and Ecosystem Enhancement Program, at ourtrust.org/environment.
Columbia Basin Trust supports the ideas and efforts of the people in the Columbia Basin. To learn more about the Trust's programs and initiatives, and how it helps deliver social, economic and environmental benefits to the Basin, visit ourtrust.org or call 1.800.505.8998.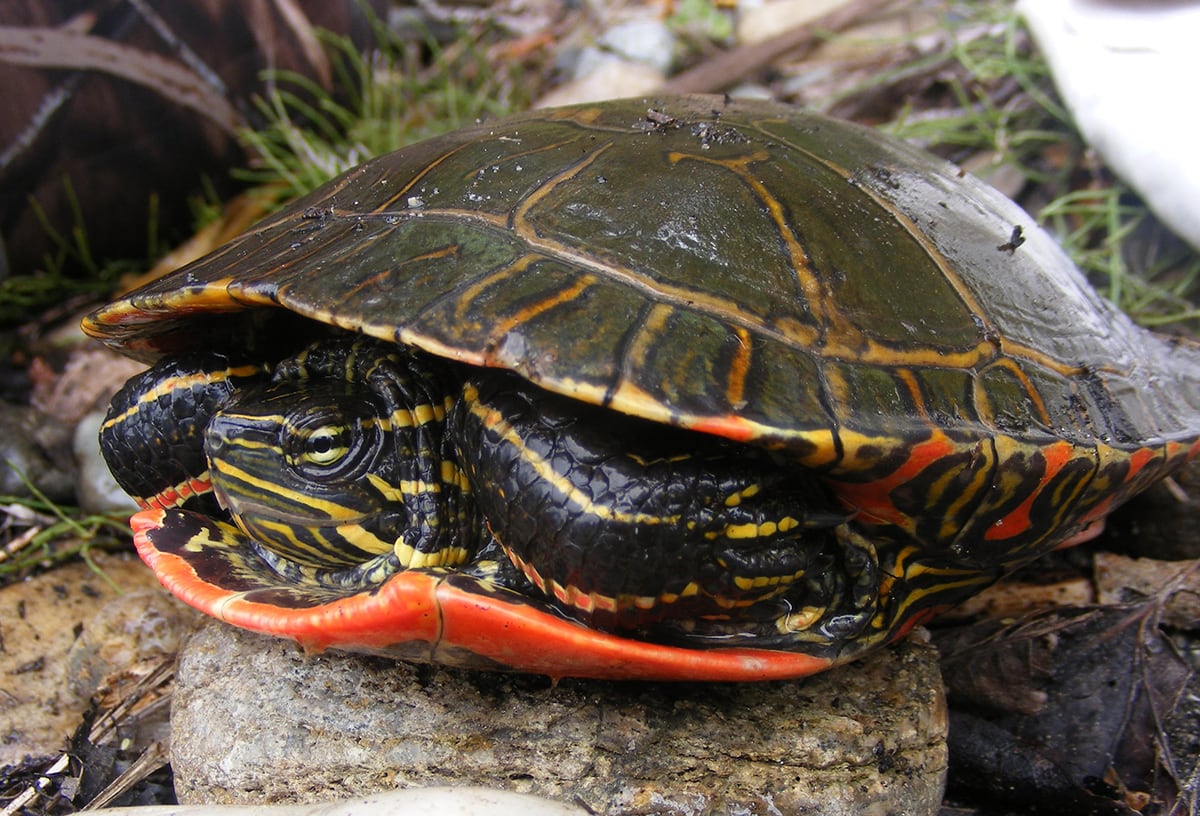 The Okanagan Nation Alliance will add basking sites at Box Lake for blue-listed painted western turtles with support from an Environment Grant from Columbia Basin Trust. — Submitted photo