Nelson's Bob Patton receives Fire Fighter of the Year Award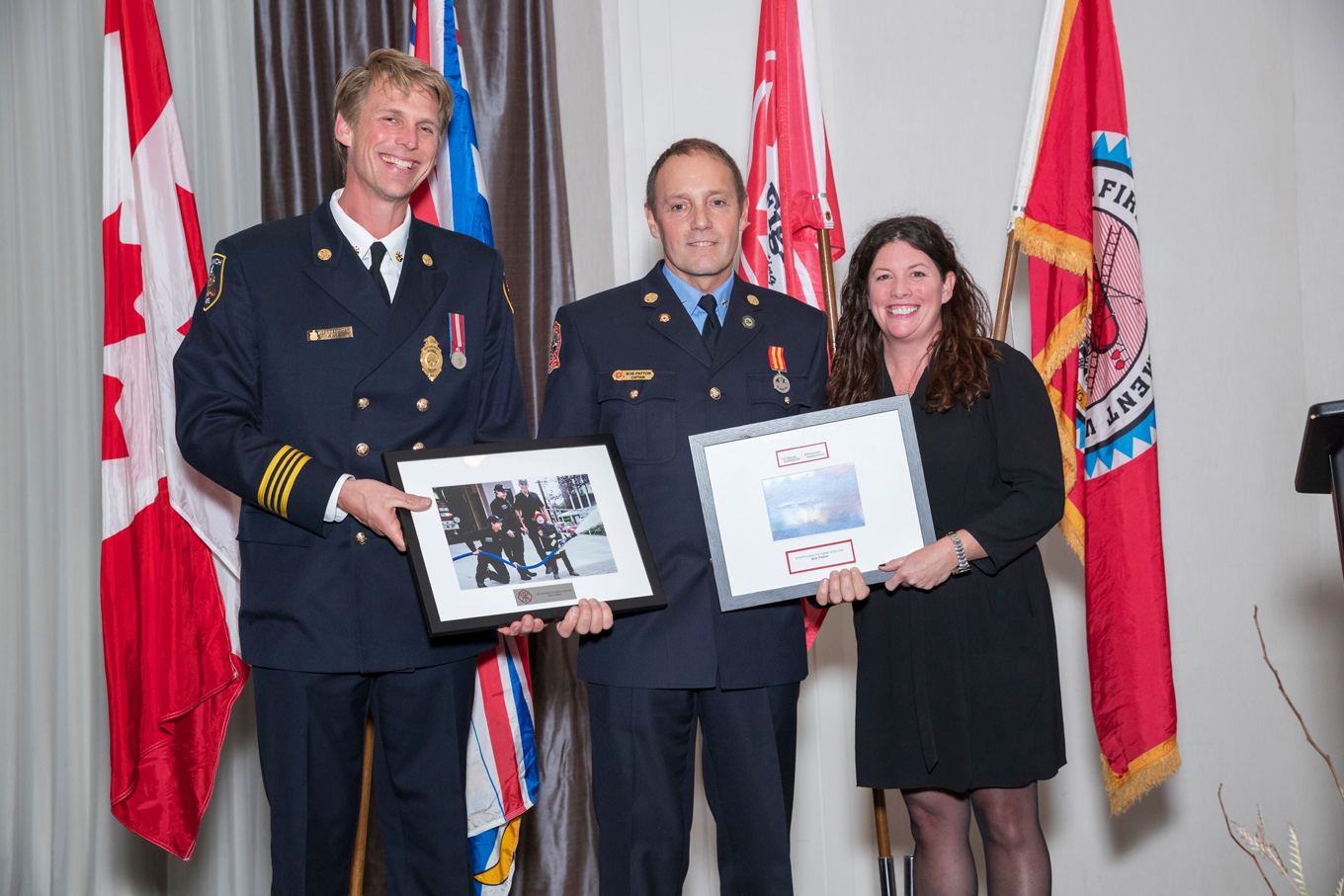 Following more than 15 years at the helm as Muscular Dystrophy Chair for the Nelson Fire Department, Bob Patton was recently honoured with the 2018 BC/Yukon Fire Fighter of the Year Award by Muscular Dystrophy Canada.
"It was very humbling to receive this honor at the Muscular Dystrophy Leadership Conference in Victoria," Patton said on Facebook.
"I have been involved in supporting this charity since becoming a member of the Fire Service.
"I felt it was the right thing to do. Having met the people and families who deal with neuromuscular disorders it only solidifies this decision."
"They are our family," he added. "We will someday assist in helping find a cure."
Patton, a Fire Fighter with the Nelson Fire Department, Local 1343, began his career with the fire services over 20 years ago,
As well as Chair, he has also been the Kootenay MD Firefighter Advisor.
In this role he has played a key part in building and supporting relations to the dozens of fire departments within the region who actively fundraise for Muscular Dystrophy Canada.
Patton also sat on the National Fire Fighter Relations Committee (NFFRC) for a two-year term in 2015. His incredible leadership for the cause is felt by Firefighters, donors, volunteers and clients alike; his passion is rooted in the desire to support and bring hope for a future that is free from neuromuscular disorders and he truly lives by the firefighter mantra "Until there's a cure, there's us."
"I have been fortunate to volunteer alongside a lot of amazing Firefighters/MDC staff/ BC Advisors members/volunteers," Patton explained. "Especially my department members who always support our fundraising efforts."
Over the many years, the Nelson Fire Department has organized numerous events for Muscular Dystrophy Canada including three raffles, HOP, 'Fill the Boot' campaigns and Roof Top Campouts. Nelsons' Firefighters have been very fortunate to receive numerous awards in fundraising excellence over the years and Patton credits their success to the great support of the department's membership.
Muscular dystrophy is the name for a group of genetic disorders called "neuromuscular disorders" that are characterized by progressive weakness of the body's muscles. Some people with muscular dystrophy may lose the ability to walk, speak, and ultimately breathe. For some it is fatal and there is currently no cure.
Fire Fighters have been partnered with Muscular Dystrophy Canada for over 64 years. They are the organization's strongest and longest standing supporters and raise approximately $3 Million for Muscular Dystrophy Canada every year across the country. The money raised will help people affected by muscular dystrophy by purchasing essential medical and mobility equipment, provide support services, and fund leading research towards a cure.
"There are many Fire Service personal who would also deserve to be considered for this award," Patton said. "Thank you for this honor." 
"Until there's a cure there's us!"