Kootenay Columbia MP Stetski visits China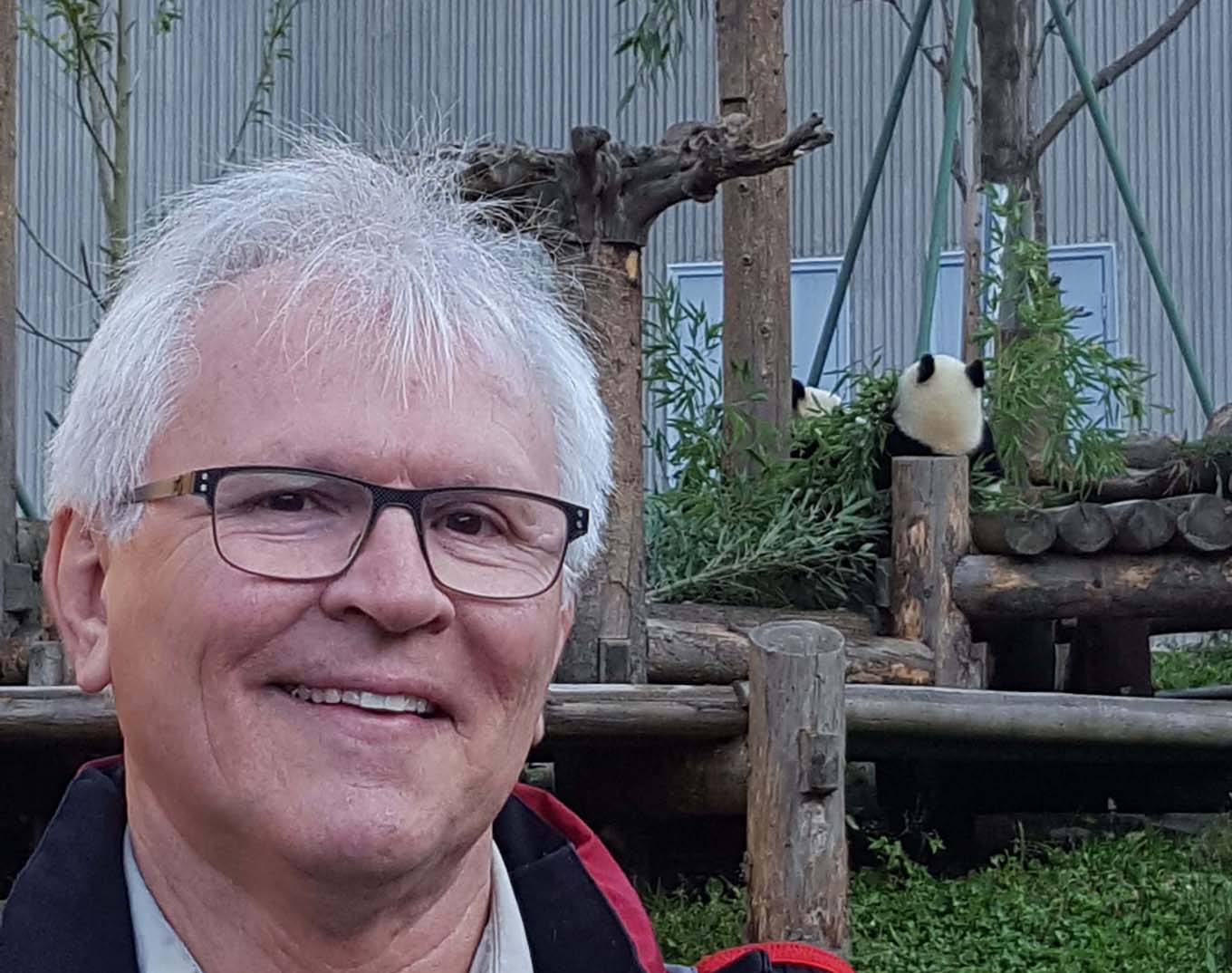 Kootenay Columbia MP Wayne Stetski made a trip to China on behalf of Canadian Government, joining Honourable Catherine McKenna, Federal Minister of Environment and Climate Change.
The tour was part of Stetski's commitment when he was elected to work together collaboratively with all Members of Parliament to build a better Canada and a better world.
He said this trip was designed to do just that, as he was invited to attend as Co-Chair of Parliament's Environment and Sustainable Development Committee in Ottawa, and as the NDP Critic (Advocate) for National Parks.
After three flights and almost 17 hours of air travel from Cranbrook we landed in Chengdu, China, and then continued on by vehicle to arrive at our first stop: the newly established Giant Panda National Park.
"The primary purpose of our visit was for Canada's Minister and Li Chunliang, Vice Administrator for the National Forestry and Grassland Administration of the People's Republic of China, to sign a twinning agreement between Canada's Jasper and Elk Island National Parks and Giant Panda Park," Stetski said in a media release.
"They also renewed an agreement between the two countries to share information on parks planning, policy and legislation, ecological monitoring and reporting, visitor experience, sustainable tourism, and responsible economic development in and around parks. China wants to establish a system of national parks and there is no better country in the world to assist them than Canada! The Chinese know that protecting nature equals protecting human beings, and with a population of 1.4 billion people, setting aside areas that protect nature is critical."
Stetski was amazed at the experience it was to visit the panda nursery and see baby pandas close up and personal! Pandas are China's unofficial national animal – they represent Peace, Harmony, Friendship and a Warrior Spirit.
"They are endangered – an estimated 1,864 pandas live in the wild and another 300 in captivity," he said. "The Park is 27,100 square km in size and also protects golden monkeys, clouded leopards, crested ibis and a large number of plants, including many species of rhododendrons, the Chinese Yew and the Chinese dove tree."
Following the trip to Giant Panda Park, Stetski said the delegation went to Beijing for three days of meetings with the China Council for International Cooperation on Environment and Development (CCICED). The Council is a high-level international advisory body that brings together leading figures and senior experts from China and other countries in the field of environment and development to promote "ecological civilization and sustainable development."
Canada's Minister of Environment is the Executive Vice-Chairwoman of the CCICED, the membership of which includes Norway, Sweden, Germany, Britain, Switzerland, Japan, the Netherlands, Italy, Australia, France, Denmark, the European Union and the United Nations along with many international companies, environmental groups and foundations. I had the pleasure of meeting many senior level people from around the world.
"The themes for this year's meeting were timely and diverse: Low-Carbon and the Circular Economy for Green Development; Addressing Climate Change through Innovative Development Paths; Post 2020 Biodiversity Conservation; Environmental Governance for the Ocean (including plastic pollution); Beautiful China. Issue Papers, Policy Recommendations, and Bulletins are posted and available online," he said.
Stetski said China is facing some real challenges, not the least of which is that almost two thirds of their electricity comes from coal-fired power plants. For two out of our three days in Beijing the sky looked much like ours has looked here in Kootenay -Columbia the last two years in early August from forest fires, and many of Beijing's citizens were wearing masks to protect against the pollution. Both Canada and China have a lot of work to do to fight climate change. In 2017 China produced 26.8% of the world's total CO2 emissions while Canada produced 1.7%. However, Canada produces double the amount of CO2 per capita that China produces.
The good news came from China's Vice-Premier Han Zheng (Chairman of the CCICED) who said in his speech, "China has firmly established the concept of green development, will address prominent environmental problems that threaten people's health, and will resolutely fight ecological violations," he said.
"Their overall objective, as stated by Li Ganjie, China's Ecology Minister and the Council's Executive Vice-Chairman, is to "construct a beautiful China and contribute to a clean and beautiful world."
"Amen to that, I say, and through on-going cooperation Canada can help China achieve their goal," Stetski said.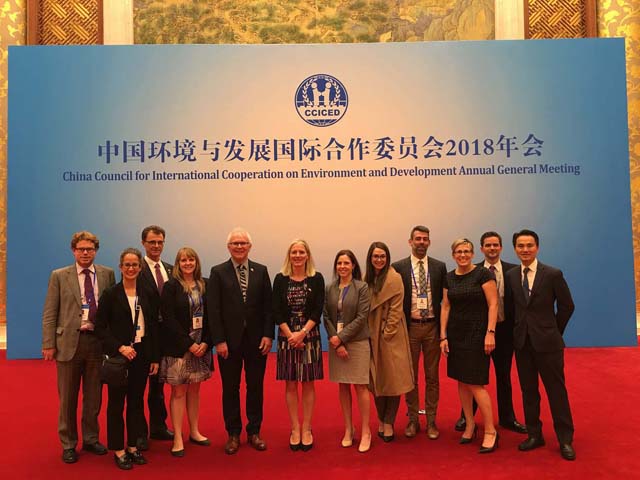 Wayne Stetski joined the rest of the contingent for a photo during the Cooperation on Environment and Development AGM. — Submitted