West Kootenay Toy Run rides again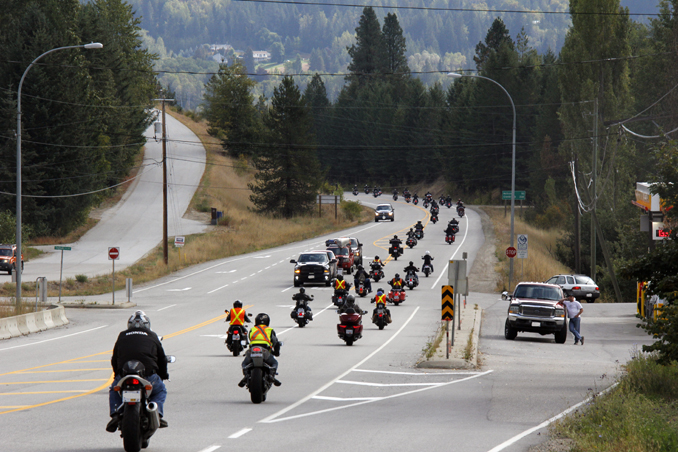 Motorcycles filled the highways in and around the West Kootenay as the 2018 Toy Run once again rode the pavement to raise money for local communities.
Riders took to the road to Nelson after a pancake breakfast at the Castlegar Complex.
Stops in Nelson, Salmo, Waneta Plaza and Rossland before the ride finished at the Complex for refreshments and dinner compliments of Castlegar Special Olympics.
The Toy Run celebrated its 31st ride, raising more than $400,000 for charities in the West Kootenay.
The majority of the Toys collected go to the Salvation Army with other donated to emergency wards inTrail, Nelson, Castlegar and Nakusp, Sanctuary and F.A.I.R in Trail, Nelson Women's Shelter, Talerico Place and Castlegar Community Service.