Downtown Dan Business Bursary off to amazing start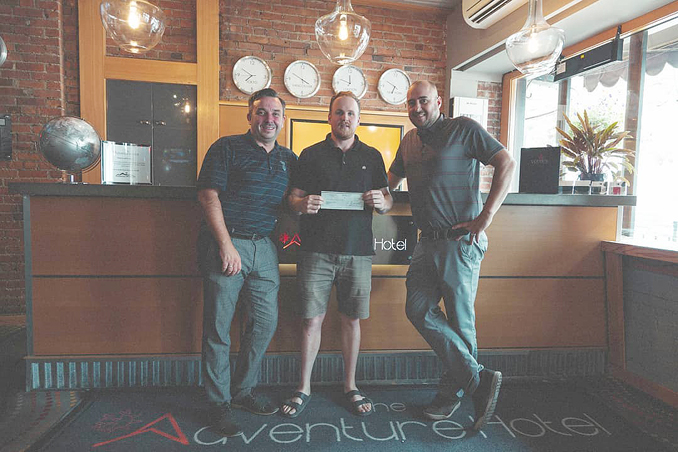 The first annual Danny Rickaby Memorial Golf Tournament held in June at the Balfour Golf Course raised upwards of $7,000 which has helped us get that much closer to the goal of $50,000 for the Downtown Dan Business Bursary.
The tournament, supported by the Balfour Golf Course and the Adventure Hotel, also raised just shy of $$2,000 for the Balfour Fire Department.
"Without these fellas (and the amazing staff out at Balfour) the day wouldn't have been possible," said organizer Chase Rickaby.
"Thank you to all the sponsors and people who attended. Your support is hugely appreciated, and you are all awesome people," Rickaby added.
Rickaby said the business community here in Nelson is a fantastic community to be a part of and has some of the most caring and genuine people out there.
"Again, thank you to everyone for everything," he said.