CORE adds Travis Hauck to Council candidate list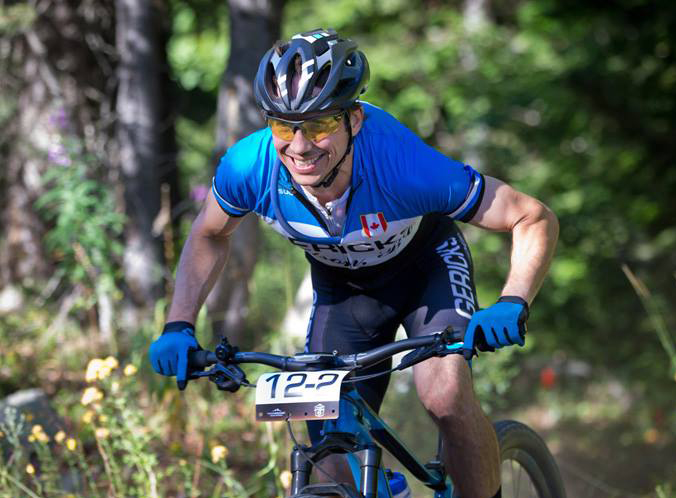 A new non-partisan, grassroots civic party has endorsed another candidate for the upcoming municipal election in Nelson.
CORE (Coalition of Responsible Electors) said in a media release Saturday the party has endorsed Travis Hauck, a local non-profit event organizer and avid cyclist as part of its council platform for the October 20 civic election.
"This is totally new to me, and I've got a ton to learn," Hauck said in the CORE release.
" . . . I'm looking forward to working with my new CORE colleagues and talking to people all around Nelson to hear about how they want to see their City move forward."
Hauck, who has called Nelson home since 1999, joins Michelle Hillaby, Stephanie Wiggins and Cal Renwick as council candidates under the CORE banner.
A self-employed resident of the Heritage with a long history in the retail industry in Nelson, Hauck has a passion for outdoor activities and sees the positive impacts on the economy and civic pride in those outdoor events spurred him to decide to run for council.
"In addition to organizing events, I'm a participant," he explained. "When I'm at a mountain bike race in another community, I see hundreds of visitors enjoying these mountain towns, and supporting the local economy, and I wonder why Nelson isn't doing the same thing all year long."
Hauck said that those events not only bring people to town, they bring joy and excitement to the people who already live there, boosting civic pride and making the place more liveable and enjoyable.
"There's of course much more to municipal politics than events and tourism, and I'm eager to be part of a team that has a diverse perspective on the City's leadership and direction," he said.
Married with two children, Hauck said the future of Nelson for those kids is a big part of the reason he's chosen to step forward to run at this time.
"When I told a few friends, I was thinking about running, there response at first was 'you don't have time for that!', but then I think about the kind of place I want Nelson to be for my kids, and I decided that I'll find a way to make it work," he explained.
Hauck joins other candidates vying for a council seat, including Charles Jeanes, software engineer and tech entrepreneur, Rik Logtenberg, former computer software marketer Leslie Payne and incumbent Robin Cherbo.
Nelson Mayor Deb Kozak has also announced she is running for the second term as head of council.
Residents go to the polls Saturday, October 20, 2018.