Nelson Fire Rescue responds to spill at Lakeside Park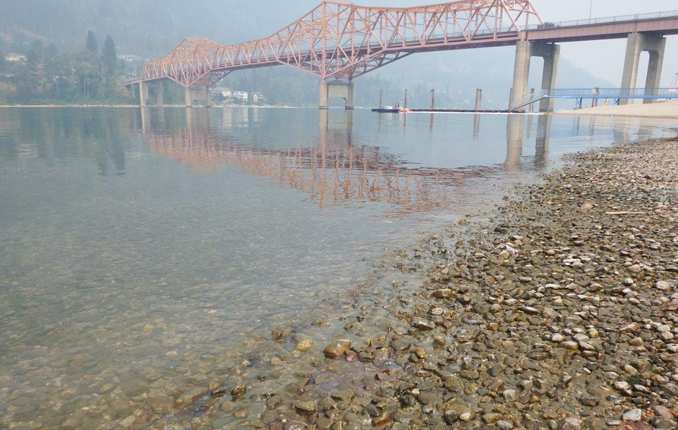 Mechanical failure on a boat that was launched at Lakeside Rotary Park appears to be the cause of a fuel/oil spill Wednesday morning Nelson Fire Rescue said in a media release.
Four Nelson Fire Rescue members responded to the call at 9:12 a.m. of a report of a fuel or oil spill at the boat launch at Lakeside Park.
Two of the members were on duty with the others needed to be called to the station from home.
"Upon arrival of the first crew, a large, 200m X 300m oil sheen was observed on the surface of the water (of Kootenay Lake)," Nelson Fire Rescue said. "The first arriving crew's primary objective was to contain the spill and prevent it from contaminating the Lakeside Park beach area."
Nelson Fire Rescue said containment booms were deployed with the assistance of Nelson Public Works Department. Nelson Fire Rescue crews also flushed the beach area with pressurized water at the recommendation of the Ministry of Environment Emergency Response Officer.
"The spill appears to have come from a mechanical failure on a boat that was being launched," Nelson Fire Rescue said.
"The boat was gone upon arrival of emergency crews," Nelson Fire Rescue added.
Lakeside beach was closed for the remainder of the day to allow for any additional remediation that may be required.
In all, six firefighters responded to the incident with two fire engines, one tender truck, and two utility vehicles. No injuries were reported as a result of this incident.
Nelson Fire Rescue Services would like to take this opportunity to remind everyone to exercise caution when refueling or conducting maintenance near water to prevent potential contamination.