Nelson Selects dominate Kootenay Provincial B Cup Playdowns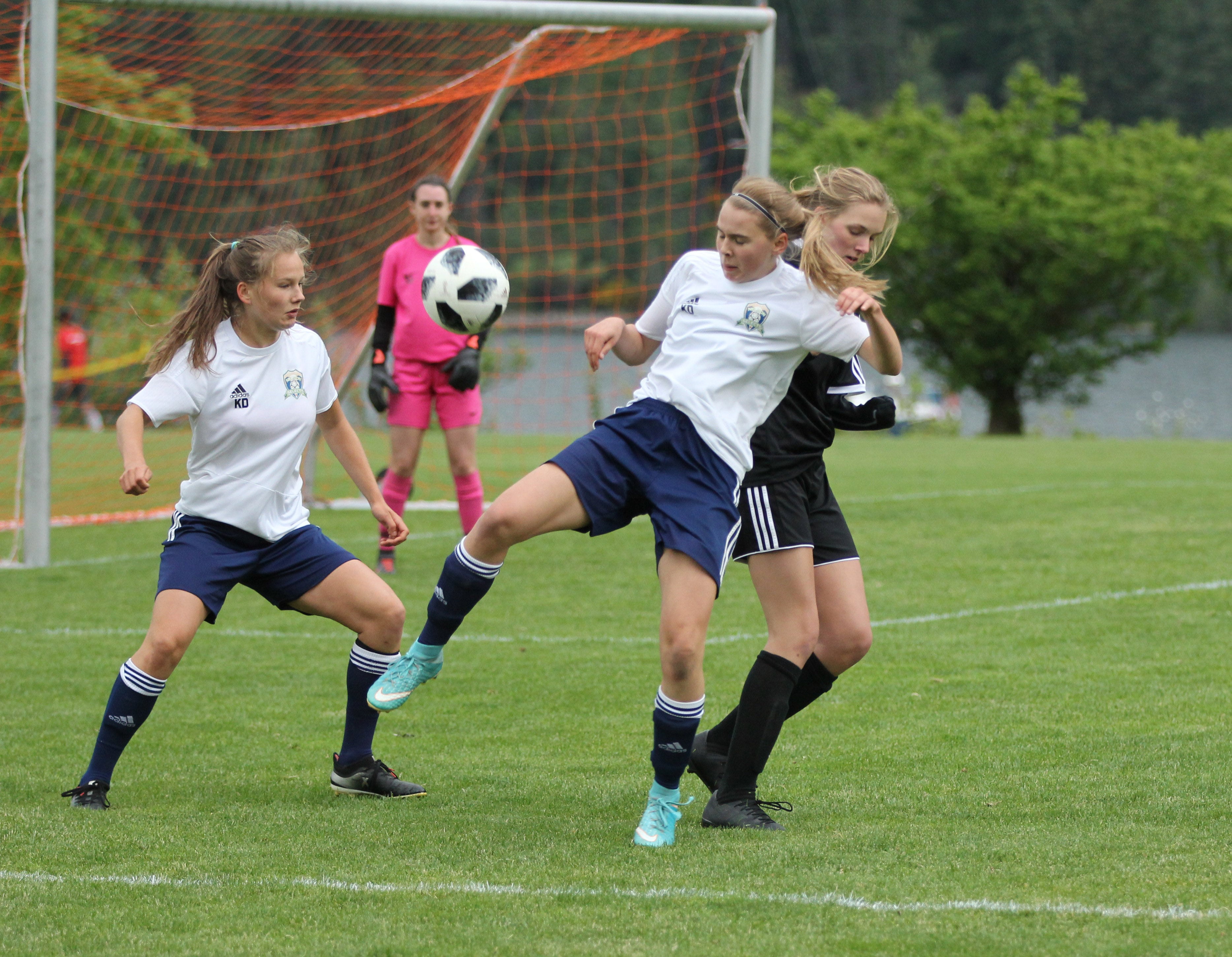 Nelson Youth Soccer will have a very, very strong presence at the upcoming BC Soccer Provincial B Cup set for July in Burnaby and Kamloops.
Nelson Selects teams qualified no less than eight teams for provincial play following Kootenay Provincial B Cup Playdowns this weekend during games throughout the East and West Kootenays.
In girl's play:
Nelson Selects defeated Kootenay South 2-1 while the teams played to a scoreless tie in Game two to advance to the U13 Girls Provincial B Cup.
Nelson U14 Girls blasted Kootenay South 6-2 in the opener before edging the West Kootenay rival 2-1 to qualify for Kamloops.
The Nelson Selects defeated Kootenay South 3-1 Sunday in U18 Girls qualifying action at Lakeside Pitch. The Selects opened the two-game series with a 6-0 victory Friday.
"I thought our girls played fantastic," said U18 Girl's coach Paul Burkard.
"We have always had a great defensive team, but we have struggled sometimes with scoring goals. But this weekend we scored nine goals with seven different goal scoreres and our defence allowed only the single goal in two games. This gives us some great momentum leading into the provinicals in early July."
Chantal Gammie, with a pair, Shaen Panko-Dool, Shianne Michalchuk, Julia Burkart and Cara Brawdy scored for the U18 Select in Friday's 6-0 victory.
Sunday, Rylee Zondervan opened the scoring before Chantal Gammie and Sofia Arcuri completed the scoring for the Selects.
In boy's action:
The Nelson Selects U14 Boys edged their way past Kootenay East of Cranbrook, winning the two games by 2-1 and 3-2 scores. Both games were played in Cranbrook.
Nelson Selects defeated Kootenay South 1-0 and 5-0, with the latter game Sunday at Lakeside Pitch, to qualify for the provincials.
Nelson U16 Boys needed a solid performance in Game two of the two-game set to advance to Burnaby. Following a scoreless draw, Selects blasted Kootenay East 4-0 to qualify for provincials.
The lone team not to advance was the U13 Boys, which lost 4-1 and 3-1 to Kootenay South.
Two other NYS teams, U16 Girls and U18 Boys, each gained an automatic bye into the Provincial B Cup.
Both Provincial B Cup tournaments are scheduled for July 5-8 in Burnaby and Kamloops.
The Les Sinnott Memorial Boys Provincial B Cup tournament is set for Burnaby while Nelson's girls travel to Kamloops.