'Vintage Rose' opiate blamed for fentanyl overdoses in Heritage City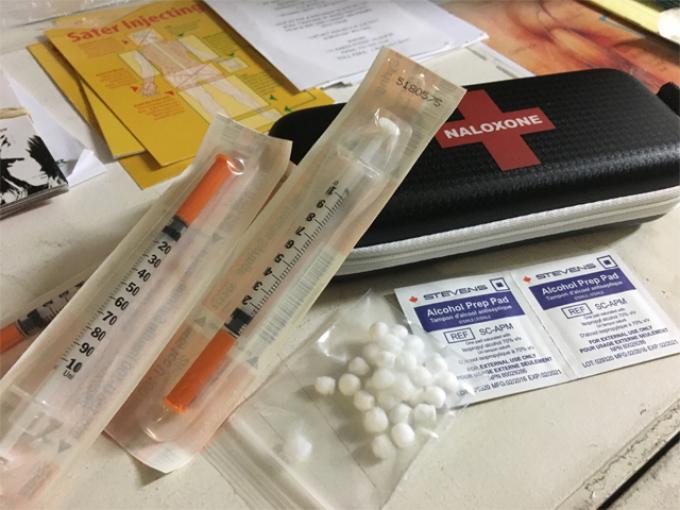 Nelson Police is advising the public that a strong batch of opiate drugs has surfaced in the Heritage City during the past couple of weeks.
Nelson Police issued the warning in a media release Tuesday.
"The drug is being sold under the street name of "Vintage Rose" and appears as a rose or pink color powder," NPD release said.
"There are unconfirmed reports of a number of overdoses where several doses of naloxone were administered have occurred in our area."
However, ANKORS in Nelson sent out an "Overdose Alert" on its Facebook site saying, "there have been multiple overdoses in Nelson and area over the pasts week."
"To our knowledge the overdoses that have occurred have been reversed," the ANKORS Facebook post said.
ANKORS said the opiate looks more purple like when in larger crystal form.
"This has tested positive for fentanyl at ANKORS, and is very toxic," ANKORS release said. "People who are experienced users are overdosing numerous times on this substance."
"We are urging residents to use with caution and to use a risk reduction plan, to carry naloxone and to check up on friends, continuously," the ANKORS release added.
The Nelson Police concurred with ANKORS asking users to take extra precautions and to have a good supply of Naloxone readily available.
"Members of the public should never touch a used syringe or any type of suspected drug they may find on the street," Nelson Police said. "The public can call the Nelson Police Department or Nelson Fire Rescue at any time if they find any type of drug material, so it can be disposed of safely and properly."
ANKORS said a person overdosing can show signs of:
Struggling to breathe
Blue lips
Blue nail beds
Pin prick pupils
Unconscious and unresponsive
ANKORS urges the public to follow the SAVE ME steps — stimulate, airway, ventilate, evaluate, muscular injection and evaluate.
"Call 911 immediately . . . do not delay."
For more information on SAVE ME and naloxone use, go to the Toward the Heart.com site.