City 'too restrictive' in its proposed cannabis legislation: Compassion Club manager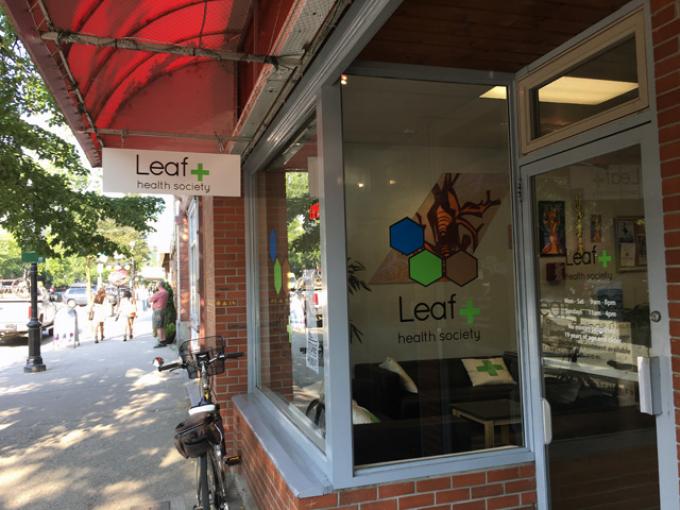 The city has gone too far and is too restrictive in its proposed cannabis legalization legislation, says a long-time pot proponent, and it should embrace the plant, not subvert it.
Nelson Cannabis Compassion Club (NCCC) manager Philip McMillan said the city's draft legislation is tightening the clamp on cannabis beyond that of the federal and provincial governments' proposed legislation.
During the recent city open house on the draft cannabis legislation McMillan and 42 other people took the time to add another layer of input to the cake city staff is baking, and gave their views on the document city staff has assembled so far.
According to McMillan, the city is missing the mark on cannabis, as well as an opportunity.
"We should be embracing this industry. We are famous, worldwide, the Kootenays, B.C. bud for what we grow here," he said, adding that if the city relaxed its rules it could easily foster the industry, creating jobs with more growers and manufacturers.
"Maybe then we wouldn't be three per cent above the provincial unemployment rate," McMillan pointed out. "Cannabis and the Kootenays just go together."
He said the separation distance and legislation of specific areas for cannabis operations to set up shop, as well as limiting the number of stores allowed, was too restrictive. McMillan noted that the NCCC spent 15 years a half a block from a daycare on Josephine Street without incidence.
"No one has ever died (from cannabis) and yet we have to have all of these conditions," he said.
However, the requirement of a separation distance from schools, youth facilities and other areas that youth and children frequent was the principal concern heard from feedback received from city stakeholder groups, said city director of development services, Pam Mierau, about the recreational cannabis public engagement results.
She said most people felt recreational cannabis should be regulated under the city's Clean Air Bylaw for smoking and consuming cannabis, and a cap needed to be placed on the number of recreational cannabis businesses allowed.
"Most areas across the country supported no public consumption," said Mierau.
Feedback forms were distributed to 4,959 households and 686 businessesduring the first and second week of February, said Mierau, with response rate of 32 per cent of households and 27 per cent of businesses mailing back their form.
Not having control on the number of outlets or on the separation distances from youth facilities, schools, each other or liquor stores, and could potentially affect "the long-term viability of other retail stores that are key to the success of Nelson's downtown," Mierau added.
This includes all of the downtown, Railtown, along Front Street and Nelson Avenue, adjacent to the highway on the North Shore, in neighbourhood grocery stores, a few locations along Hall Mines Road, as well as along the waterfront including the two development sites Kutenai Landing and Nelson Landing.
Both businesses and the general public were very clear that there should be a maximum number of retailers allowed (1,331 responses or 75 per cent).
Overall, people felt that four stores was the maximum number of cannabis retail stores that should be allowed in Nelson. In the downtown, people felt up to two stores should be allowed, with either zero or one store allowed in the four other commercial areas in the city.
The proposed provincial Cannabis Control and Licensing Act (CCLA) establishes provincial control over the sale, supply and possession of non-medical cannabis, and establishes licensing of private cannabis retailers, including registration and training requirements for those who will work in cannabis retail.
The act outlines restrictions on the possession, personal cultivation and consumption of cannabis by adults and prohibitions for minors. The act also includes compliance and enforcement regarding the protection of children and youth, as well as public health and safety, and keeps "cannabis out of the hands of criminals and keeps the roads safe."
The act will also introduce a new community safety unit that will target illegal sellers.
As far as hours of operation, there was no consensus on when the businesses could operate, but for both businesses and the general public most were in agreement that the operating hours should be the same as liquor stores: 9 a.m. — 11 p.m. (623 responses or 35 per cent).
There was also strong support for more restrictive operating hours from 8 a.m. — 8 p.m. (550 responses or 31 per cent).
Around 43 per cent of respondents felt people should be able to grow cannabis anywhere on their property (764 responses or 43 per cent), but there was less support for not being able to grow cannabis near the property boundary, as well as for only growing it indoors (22 per cent and 23 per cent, respectively).
By the numbers
Most people (62 per cent) felt public consumption of cannabis should follow the Clean Air Bylaw, while smoking and "vaping" should be banned in all public places (59 per cent strongly in favour).
There was no clear consensus in regards to the prospect of allowing lounges or cafés where smoking or "vaping" cannabis is allowed, with 32 per cent somewhat agreeing they should be allowed, 29 per cent strongly agreeing and 28 per cent strongly disagreeing.
Regarding enforcement, around 40 per cent of respondents strongly agreed the city should have the resources to enforce smoking cannabis in public, 24 per cent somewhat agreed while 22 per cent strongly disagreed.
On the question of whether people supported or opposed the legalization of cannabis for recreational use in Canada, 43 per cent strongly supported it, 30 per cent somewhat supported it, while only 16 per cent were strongly opposed.