Nelsonites join in on Jersey Day for Humboldt Broncos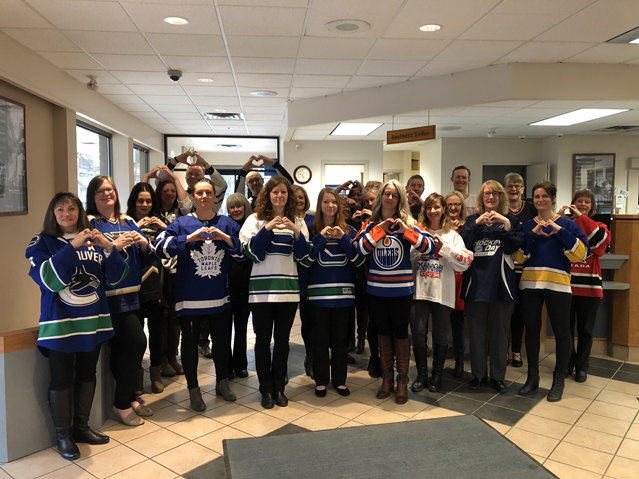 Thursday, Nelsonites joined people from throughout Canada, and around the globe, wearing jerseys the latest nationwide tribute — #JerseysforHumboldt —to the Humboldt Broncos Hockey team.
From staff at the City of Nelson to numerous local businesses to schools in Kootenay Lake School District to the average shopper in downtown Nelson, people donned jerseys from every sport to pay tribute to the Saskatchewan Junior Hockey League team after the bus carrying the team to a playoff game in Nipiwan collided with a semi-truck and trailer at a remote intersection near Tisdale, Sask.
Sixteen passengers, including players, coaches, team staff and the bus driver, died in the crash while 13 others were injured.
The #JerseysforHumboldt campaign was first proposed on Facebook by some BC moms as a way to honour the Saskatchewan junior hockey team.
Word of the movement spread throughout the country via social media with thousands of Canadians pledging online to participate in "Jersey Day," by donning a jerseys from any sport or wearing a green ribbon.
Down at the Nelson Dairy Queen, staff were overwhelmed with the public response as the local business donated all proceeds from Blizzard sales Thursday to the Humboldt Broncos.
Organizers have asked anyone wearing a jersey to photograph themselves and post it on social media with #jerseysforhumboldt.