Interior Health braces for wave of refugees — no word on numbers coming to West Kootenay region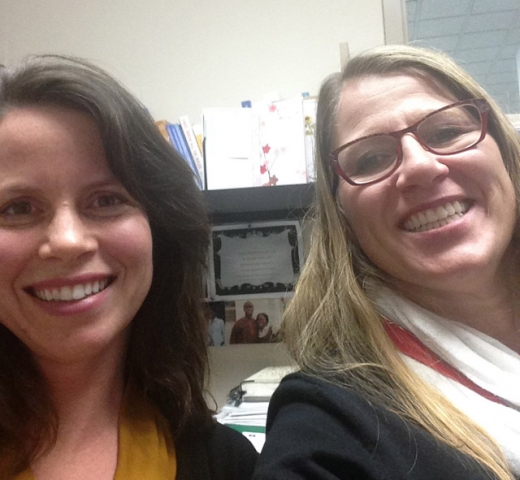 While Interior Health is preparing to welcome a large number of refugees fleeing the crisis in Syria to Canada, and help ease the transition into new lives there, there is no word yet if any at all will land in the West Kootenay.
"We know how many people are landing in Toronto but we don't know what their destination is," Lesley Bryant McLean, Program Manager, Population Health. with Interior Health told The Nelson Daily.
"We don't get a grid that says, "Four families are going to Nelson.'"
"I'm hopeful that we will start getting that info and I can begin to communicate that to the community, like anticipated arrival groups are," Coates added.
The IH region is expecting upwards odf 400 Syrian refugees over the next several months, a number in a much shorter time than what is considered normal.
Generally the area typically sees around 1,000 per year, but Interior Health is making sure that these people receive the care they need after suffering through so much turmoil and change.
"This is certainly a higher number than we are used to in a very short time period," said Dr. Trevor Corneil, Chief Medical Health Officer and Vice President of Population Health.
"It has provided us with an opportunity to focus on ensuring high quality, evidence-based health care for refugees and for all newcomers to our region."
The aim is to make sure that those people who have spent the last few months in a chaotic and terrifying situation will receive adequate care and relief upon arriving in their new home country.
"Although basic health screening takes place prior to refugees' arrival in Canada, at the local level we have to be prepared to deliver health-care services once they arrive in our region," said Bryant McLean.
"Immediate health-care needs will range from immunizations to access to medications and mental health supports.
"We have been working to ensure providers have access to the information they need to provide care in a culturally sensitive manner, while also addressing challenges such as language barriers."
Interior Health's Population Health department has been working with primary care centres, physicians and other health-care providers, community agencies and local municipalities to develop a response plan to meet the health-care needs of refugees. 
The team has been working closely with staff from the Bridge Clinic in Vancouver — a preventive and primary care clinic for refugees in the Greater Vancouver area. Together, they have developed protocols, tools and training for health-care providers in the region.
Interior Health has teamed up with other medical institutions in BC, such as the Bridge Clinic in Vancouver, to establish a system that guarantees a smooth process for ensuring these people receive the care they need before entering this new chapter in their lives.
However, the number of Syrians expected to come to Nelson and the West Kootenays remains unknown.
Coates said that there are some issues with communication between the Federal, Provincial and local levels regarding concrete numbers.
While Interior Health receives reports detailing the numbers of refugees arriving in Toronto, information detailing where they will end up and in what numbers is not included.
"With the privately sponsored folks there's no systematic communication," said Bryant McLean.
"We in Interior Health find out about a privately sponsored family arriving from the actual sponsorship group, they'll contact me or one of the local immigrant services agencies, so it's sort of an informal communication network."