'Breakout' a support program for young athletes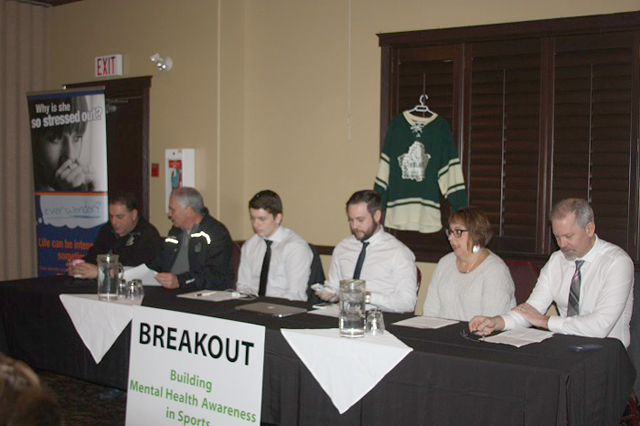 Co-General Manager of the Nelson Leafs Sean Dooley launched a program called "Breakout" Saturday at the Prestigen Inn Lakeside Resort.
Flanked by Myles Mattila, major midget player with the Okanagan Rockets of the BC Major Midget Hockey league and spokesperson for BC-based website Mindcheck.ca, Dooley unveiled the new mental health awareness and support program for young athletes.
Dooley, recently coming clean regarding his own personal demons of abuse, addiction and attempted suicide, says it's a story about courage, strength and hope.
"The aim of Breakout is to give athletes the help they need in a way that is easily accessible and removes the stigma around mental health issues," Dooley explained.
Dooley added the overall message with Breakout is that, 'When you feel like laying down, there are people that will help you stand up."
Dooley is currently in talks with other teams in the Kootenay International Junior Hockey League about adopting the "Breakout" program.