Mallard's Team of the Week — LVR Sr. Bombers Basketball Team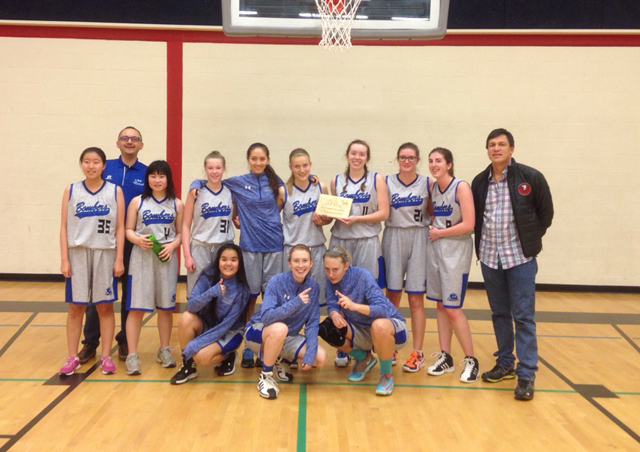 Starting the season undefeated in December, the L.V. Rogers Bombers are flying high on the local basketball courts.
The Bombers have been successful by winning its first five games, including capturing the Crowe Cage Bowl Tournament Saturday in Trail.
Mallard's Source for sports would like to congratulate the Bombers with Team of the Week honours.
The team includes, coaches Chris Dergousoff and Willis Parnell, Yumi Nakahara, Mirei Kitano, Camryn Parnell, Lakpa Dietz, Naomi Perkins, Sian Nielsen, Antonia Merkel, Roxanne Baker, Mia Kraus, Allie Zondervan and Ansleigh Dergousoff.