Don't miss out on Santa's annual stop in Nelson Saturday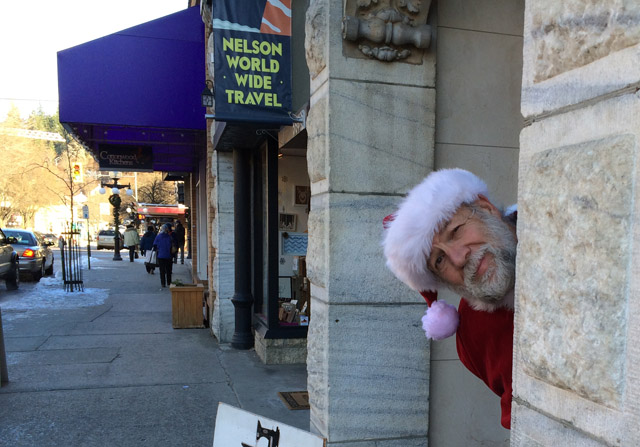 Santa, and Mrs. Claus, are coming to town.
Compliments of The Nelson Daily and the Nelson Business Association,  Santa and Mrs. Claus, will be riding into the Heritage City on a fire truck Saturday December 5th, at 6 p.m. on Baker Street.
Riding tandem in a fire truck heralded by pipers to light up the big trees on Baker Street, Santa and Mrs. Claus, will meet the children of Nelson, and officially launch the Christmas season.  
The big event begins Saturday at 5 p.m. with the Santa arriving at 6 p.m.
People will have the opportunity to have some cider and popcorn while waiting to visit Santa and Mrs. Claus.  
On the Santa Street stage in front of the Royal Bank enjoy music and entertainment during the countdown. 
On the street there's food, entertainment, activities for families and a traditional Carnival Bonhomme. 
Sponsored by the Nelson Business Association for a couple of decades, Nelson merchants, societies and media, including The Nelson Daily have given back to the community in this event; the proceeds from our onsite donation boxes benefit Nelson's poverty reduction initiative, Nelson at its Best.  
The 400 block of Baker street will be blocked off at 4 p.m. to get ready for Santa and Mrs. Claus arrival.
Don't miss this annual event kicking off the Christmas season in Nelson.