Will strategic voting come into play in Kootenay-Columbia?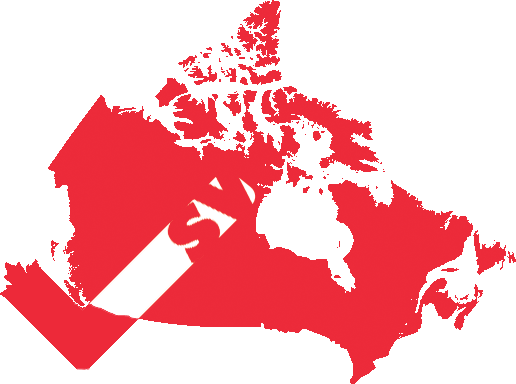 Conservative support in Kootenay-Columbia riding is dropping, while recent polls show that both the Green and Liberal parties are gaining traction.
For voters on the progressive side of the political fence, the idea that they should follow the idea of "strategic voting" in order to oust the Conservatives has been a huge talking point in the Kootenay-Columbia riding.
Organizations like LeadNow are proponents of the idea that regardless of your personal affiliation- whether it be Liberal, Green or NDP- we have to come together and vote for the party that is most likely to defeat the Conservatives.
In Kootenay-Columbia, this has historically meant NDP.
"Our polling shows a neck and neck race between the NDP and Conservatives," said Matthew Carrol, a representative for LeadNow.
"If people who want to defeat the conservatives in this election Vote Together, then it is definitely possible that the NDP could win in Kootenay-Columbia.
"In other ridings we've polled, the Liberals have the best chance of defeating the Conservatives," he added.
Does that mean you, as a voter, should band together with fellow progressives, despite your differences, to defeat the Conservatives?
Liberal Candidate Don Johnston doesn't think so.
"There are a couple of things to consider when you talk about that in the context of Kootenay-Columbia," Johnston said.
"First of all, if we use the numbers from the previous election, if everyone on the so called progressive side of things voted together the conservatives would still win because they had over 50% of the vote."
"If you've been watching the election there's been a lot of shifting going on, the numbers are all over the place," Johnston added.
Johnston said in a recent LeadNow poll that came out, Wilks was at 37%, which is down 13% from where he was at the beginning at the race based on last time's numbers.
Johnston said the Liberals we were up exactly 13% and the Greens are up a bit as well.
"I think we have to do a lot better than simply get rid of Harper and the Conservatives, we have to end up with a government that's going to deal with the challenges we face," Johnston said.
Bill Green of the Green party echoed these statements, but added that the results from Lead Now polls aren't exactly accurate and indicative of how voters are feeling.
"We all know the problems with how to get cell phone numbers, which is difficult enough on a national level," Green explained.
"When you get down to a riding level you don't even know if those numbers are even in your riding. For example my son voted in this riding and his cell phone is a 604 number, so he would never be sampled for this riding. My daughter is in Toronto, and she also voted here so you don't have the accuracy in local polls," Green added.
So are people wasting a vote if you don't vote NDP or Conservative?
Is ousting the Conservatives the only real goal here, or should people be voting for the change they want even in the face of likely defeat?
A "broken system" makes that a difficult path to take, said Carrol in response to a question about whether or not there is concern that people might be throwing away their votes, so to speak, on the Green and Liberal candidates.
"The Vote Together campaign is designed to stop the riding-by-riding vote splitting that let the Harper Conservatives win in 2011 with just 39% of the vote," said Carrol.
"Every vote should count, but unfortunately our broken first-past-the-post electoral system means that in many ridings votes are wasted. In the long term, we hope to see electoral reform so that every vote will count, whatever riding they're in."
Of course, with the political field being so divisive, it becomes clear that not everyone feels that way.
Sjeng Derkx was a candidate for the Green Party in the last provincial election in BC, losing to current Nelson-Creston MLA Michelle Mungal.
He is against the idea of strategic voting and says that people should vote for who they want to win, plain and simple, and not worry about voting against the party they don't want to win.
"It is sad to waste that precious gift on a politician you don't like in the hope that it will defeat a party you detest, while you abandon the candidate who actually represents your values. 'Strategic' voting may have the best intention, but negative plus negative just doesn't ad up to positive. Democracy is a beautiful thing, and nobody can tell you how to vote," Derkx said.
"So never mind all the strategic hot air. The simple truth remains that voting for the future we want, is the only way we will ever get there."