Nelsonites turns out to be part of nation-wide 'Harperman' sing-a-long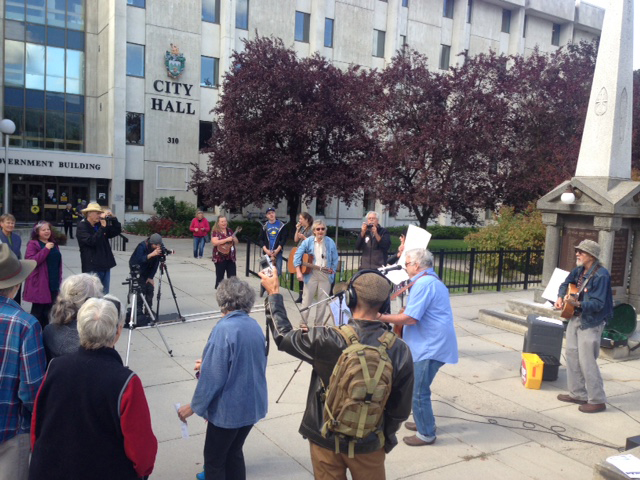 A small crowd rang out the vocal chords during the "Harperman" rally Thursday afternoon at the Nelson City Hall Courtyard.
The event was part of a nation-wide sing-a-long of the song that critiques the Conservative government's record.
The "Harperman" sing-a-long in Nelson was led by Keith Wiley.
The song "Harperman" was written by Tony Turner, an Ottawa folk musician who is also a a migratory bird specialist at Environment Canada.
The recording accuses the PM of muzzling scientists and suppressing freedom of the press, among other criticisms.
The government said Turner's song represents a breach of the ethics code, according to his union, the Professional Institute of the Public Service of Canada.
The nation-wide rally also found a sing-a-long spot on Parliament Hill.
Hundreds of people showed up to sing "Harperman".
Story originated at The Nelson Daily.