Nelson Green Home and Energy Show a hit with the public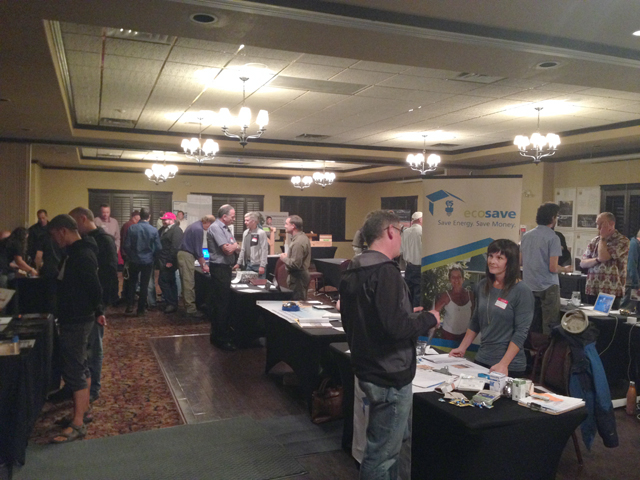 An enthusiastic crowd turned out Tuesday for the Nelson Green Home and Energy Show.
Sponsored by Nelson Hydro's EcoSave program, the West Kootenay EcoSociety and Columbia Basin Trust, the show delved into greener options for building, renovating and improving energy efficiency.
Some of the highlights included:
Electric bike and car vendors and several ambassadors who own and operate a variety of electric bikes and cars.
Slide shows presentations from home energy improvement vendors.
Natural home builders, heat pump and geothermal experts, LED lighting, Passiv Haus, Solar, FortisBC Gas and Electric, and much more.
A tiny house will be on display for people to walk-through
EcoSave Program: learn how to access energy assessments, rebates and on-bill financing, and get on the interest list for the proposed Community Solar Garden.
City of Nelson Water Supply & Conservation: learn about the current water situation and how you can help.