Mallard's Team of the Week — Mt. Sentinel Volleyball Campers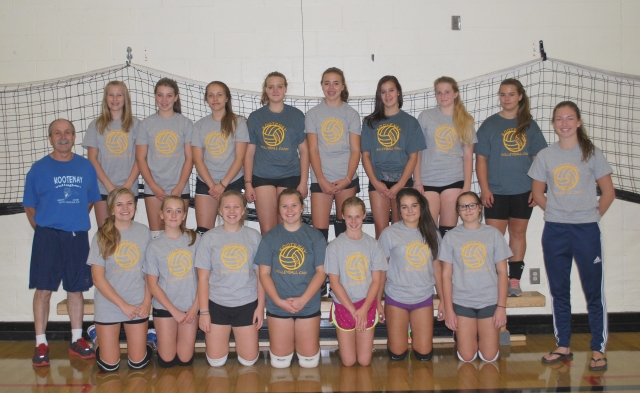 The athletic season is in high gear as the fall sports capture center stage on the BC High School Sports scene.
A few volleyball players got a head start to the season by attending the Mount Sentinel Camp prior to the start of the school season.
Mallard's Source for sports would like to showcase the contingent in the latest edition of Team of the Week.
The squad attending the week long Grade 6-10 camp, coached by veteran Mount Sentinel Volleyball coach Joe Moreira and assistant Maya Mierau, include Jerika Perepolkin, Katie Lisk, Emerson Schmidt, Chloe Zdebiak, Bryce Winters, Maddy Bayoff, Roanne Smith, Leanne, Zarikoff,Kira Stoochnoff, Mary Rose Goodwin, Asia Makortoff, Brynn Belland, Jaylen Rushton, Haley Soukeroff and Katie Berlinger.