BC Liquor Stores accepting donations to help wildfire victims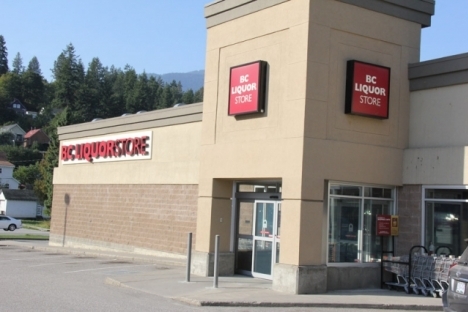 BC residents eager to help out the people Oliver and Rock Creek affected by wildfires can do so at BC Liquor Store.
Starting Wednesday, customers can make donations of $2 or $5 – or multiples thereof – at checkouts in 196 BC Liquor Stores provincewide. The money will support Red Cross relief efforts for fire victims.
"Our thoughts are with our neighbours in Rock Creek and Oliver who are being devastated by these fires," said Coralee Oakes, Minister Responsible for Liquor.
"Families have been separated and many people are seeing their hard-earned homes and businesses destroyed.
"I applaud the Red Cross, BC Liquor Stores and our fellow British Columbians for coming together to make sure the people impacted by these fires have the support they need to navigate this tragedy and rebuild their lives."
The money raised goes to provide evacuees with immediate needs such as blankets, food and water, reuniting residents with family members, and assisting with longer-term needs such as replacing equipment to return to work and helping with rent.
"This is a tremendously stressful and difficult time for those impacted by the wildfires in the southern interior," said Kimberley Nemrava, Red Cross provincial director for B.C. and Yukon.
"Recovering from a disaster is usually a long and expensive journey, so we are very thankful for the support of the BC Liquor Distribution Branch and all its stores and customers who help their neighbours when they're hit by a disaster."
BC Liquor Stores customers and employees have supported Red Cross disaster relief for humanitarian crises at home and abroad since 2003, when stores first collected donations to support victims affected by catastrophic wildfires raging that summer in the province.
"With BC Liquor Stores located in communities across the province, we truly consider the people of Rock Creek and Oliver our friends and neighbours," said Blain Lawson, GM & CEO of BC Liquor Distribution Branch.
"We are proud to support the Red Cross by collecting donations to help in this extremely difficult time."
Quick Facts:
Since a fire ignited in Rock Creek on Aug. 14, 2015, hundreds of people in the Rock Creek and Oliver communities have been evacuated – and more than 30 homes destroyed.
An unusually warm summer has left B.C. forests extremely dry, and officials are concerned there is potential for more aggressive wildfire activity in these communities and others throughout the province.
As of Aug. 16, 2015, the province has battled more than 1,600 wildfires this year.
Since 2010, BC Liquor Stores have collected more than $1.9 million for Red Cross disaster relief efforts at home and abroad, including $208,000 earlier this year for Nepal earthquake relief.
The last time the Red Cross activated a disaster relief fund in B.C. was in 2003, during one of the province's most devastating wildfire seasons on record.