Kootenay Studio Arts culminates with Year End Show & Sale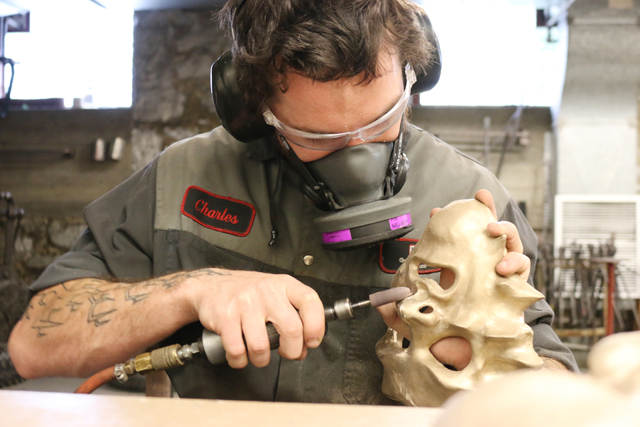 It's a Grand Finale Show that always packs in the crowds.
This weekend the Selkirk College's Kootenay Studio Arts presents its annual Year End Show & Sale Friday and Saturday at the Selkirk College's downtown Nelson campus located at the corner of Victoria and Josephine streets.
Students will have the results of many hours of splendid toil on display and available for sale beginning Friday at 3 p.m. to 8 p.m. and Saturday from 10 a.m. and 4 p.m.
Students in five different studios — blacksmithing, ceramics, jewelry, metal casting and textiles — will be featured in the show.
"I'm looking forward to it," says Metal Casting Studio student Charles Harris.
"This is a profession that I wanted to do since I was a kid and after spending nine months at KSA, I want to show it off a little."
Harris grew up in Rossland and after stepping away from post-secondary for three years, returned to Selkirk College this past September. With a passion for working with metal, the 24-year-old spent his first four months in the Blacksmithing Studio and the since the Christmas break has been developing his skills in the Metal Casting Studio.
Harris will have a number of items at the Year End Show & Sale this weekend including belt buckles, door knockers, decorative hinges, chess pieces, knives and intricate bronze masks. Some will be for sale and some will be for show.
"All these things that I had in my head and that I wanted to create required the skills that I've now acquired," says Harris. "The program was better than I imagined. If you want something made out of metal… I can do it."
Admission is free and everybody is invited to come take a look.
Find out more about Kootenay Studio Arts at Selkirk College at selkirk.ca/school/arts.