Cyclist collides with vehicle; Summer Counter Attack Campaign begins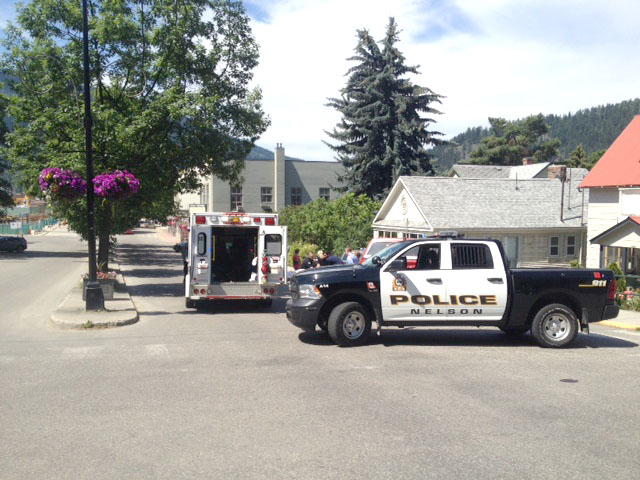 Nelson Police responded to an accident involving a cyclist and vehicle Saturday near the intersection of Cedar and Vernon Streets.
A cyclist came into contact with a car.
The cyclist, who experienced non-life-threatening injuries, was taken to Kootenay Lake Hospital by BC Ambulance as a precaution.
Nelson Police, BC Ambulance and Nelson Fire Department responded to the call, which happened around noon Saturday.
NPD commences Summer Counter Attack Campaign
School is out for the summer and that means the beginning of the Nelson Police Department summer counter attack campaign.
Monday (June 29) is the start of the counter attack campaign, meaning motorists wanting to drink and driver will be caught.
NPD Sergant Paul Bayes said there will be road blocks throughout the summer at various locations in order to take impaired drivers off the road.
"In B.C.an average of 44 people are killed in impaired-related crashes during the summer months every year," Sgt. Bayes said in a media release.
"On Canada Day alone an average of two people are killed in impaired related crashes in B.C."
 
Sgt. Bayes wants to remind the public to always have a designated driver whenever alcohol will be a part of summer gatherings.
And NPD staff advises if a driver on the road is exhibiting erratic driving behaviour  — veering over the center line or stopping for no apparent reason  — call 9-1-1 immediately.