Nelson's Merissa Dawson selected to BC Hockey Top-40 Camp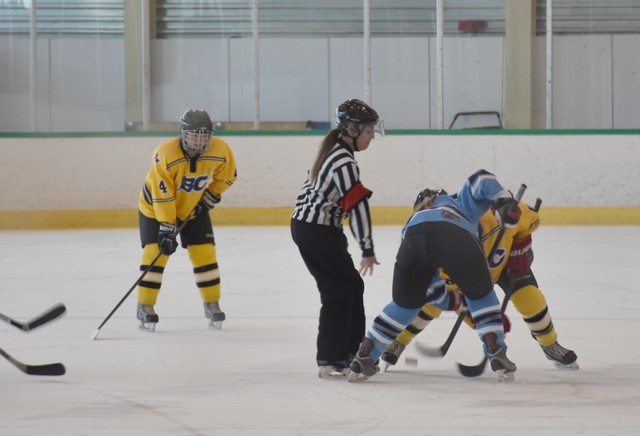 Merissa Dawson of Nelson has been selected to the final stage — Top-40 Camp — following a strong showing at the BC Hockey U18 Girls Cup held recently in Richmond.
The tournament is part of the BC Hockey Female High Performance Program.
Dawson, who played last season for the Kootenay Wildcats of the BC Female Midget AAA Hockey League, will attend the camp May 13-17 in Salmon Arm.
"Being selected to the next round has been a goal for me," Dawson told The Nelson Daily.
"Having accomplished this goal I'm proud to attend the Top 40 camp in Salmon Arm."
The BC Hockey U18 Girls Cuphosts players born in 1998 and 1999 that are identified throughout the 2014-2015 season by Female High Performance evaluators.
The U18 Girls Cup featured the top 80 athletes on four Jamboree-style format teams created by the branch.
The first two days consist of practices, team building and fitness testing.
Dawson finished fifth overall in the medicine ball throw.
The remainder of the weekend was games where players are evaluated on their performance. The top players will advance to Team BC Provincial Camp.
Dawson, playing on the Golden Jackets squad, was joined at the jamboree-style by Wildcats teammates Kendra Waterstreet of Fruitvale and Tiana Ewasiuk of Cranbrook.
Both Ewasiuk and Waterstreet also had great camps, scoring for their respective teams.
Dawson had an assist on the winning marker for the Golden Jackets against the Purple Ravens.
"I received great advice and encouragement from coaching and BC Hockey staff," Dawson said.
Dawson, who plays defense, had two goals and two assists last season for the Wildcats.
She now moves onto the third and final stage of the High Performance Program.
The program is an opportunity for players to train and compete at an elite level and is meant to introduce players to the beginning of the Hockey Canada Program of Excellence.