Full roster expected to take to the ice for Leafs spring camp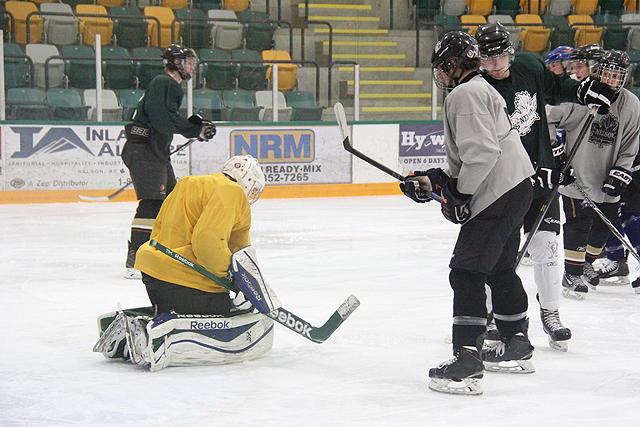 The Nelson Leafs continue to build for the upcoming Kootenay International Junior Hockey League as the Heritage City franchise hosts its Spring Camp beginning Friday at the NDCC Arena.
The camp is the second of the spring for the Leafs, which staged a Prospects Camp last month.
Leafs coach and general manager Dave McLellan has a full roster of players — 40 skaters and eight netminders — slated to attend.
The camp begins Friday with Goalie Evaluation from 6-7 p.m. followed by a game at 7:30 p.m.
Saturday, there are two training sessions in the morning capped off with a game from 1:00-2:15 p.m.
Sunday, McLellan's coaching and evaluation staff has two chances to see the players in action, at 9 a.m. and 12:15 p.m.
The final contest, there will be selected player testing before the game.
The Leafs main camp goes September 4-6 with the KIJHL pre-season to follow.
The franchise hosts its Annual General Meeting Wednesday, May 20.
The meeting is held at 7 p.m. in the NDCC meeting room.
Anyone interested or helping to shape the future of the Green and White is asked to attend.