Don't count out the Greens in new Kootenay-Columbia riding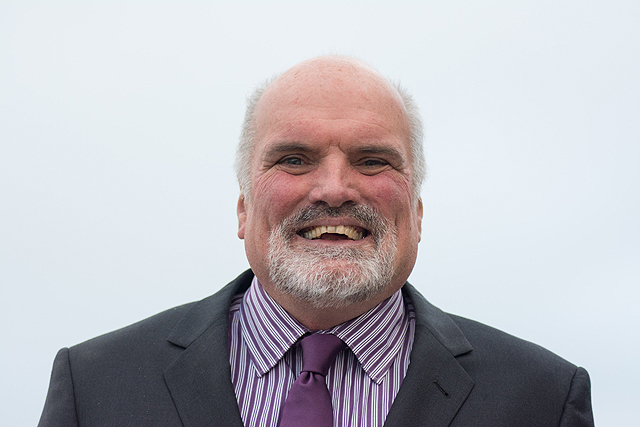 The NDP held its nomination meeting Sunday in Cranbrook to name Wayne Stetski as its candidate in the upcoming Federal Election.
And now Kootenay-Columbia Green Party candidate Bill Green, nominated last year, is taking to the election trail with a prediction that the Green Party shouldn't be underestimated in the upcoming federal election widely expected to take place in October.
"Across Canada and in BC in particular, we believe many ridings will be 'in play' for the Greens and we're not underestimating our own chances right here in Kootenay-Columbia," says Green in an emailed press release.
Green is running against Stetski and current Conservative MP, David Wilks.
In August 2013, the Federal Election Boundaries Commission moved parts of the West Kootenay from the Southern Interior riding, represented in the last two parliaments by the NDP, to the Kootenay Columbia riding, a conservative stronghold.
Those election changes see communities of Nelson, Kaslo and Salmo represented within the new Kootenay – Columbia riding.
Green, who ran in Kootenay-Columbia in the last federal election for the Greens, says since winning the nomination in a party vote December 6 of 2014, he's been putting together an election team of solid professionals and volunteers.
"I look forward to running in a riding with new boundaries that now include Nelson, Kaslo and Salmo, all areas of strong Green Party support," says Green.   
The 62-year-old Green is a biologist and manager who has lived in the riding for more than 20 years and is founding director of the Canadian Columbia River Inter-Tribal Fisheries Commission.
He's also worked in mining exploration, community development consulting, environmental planning and taught high school science in Papua, New Guinea, and throughout BC
Married and a father of four, Green says rivers and streams have always had a special place in his life.
"I've always been drawn to water, fish and aquatic systems, both for recreation and work. I have worked passionately to protect and care for aquatic ecosystems since the mid-1970's."
At the same time, Green says he understands the need for economic measures to produce a healthy economy and environmental sustainability.
"Many elements of a green economy are already thriving in our region in terms of forest management, reforestation, mining and mining reclamation and environmental management." If elected, Green says he will work hard to build a "green economy" in the region.
"The federal government can help grow the green economy in many ways:  through adjustment to tax policies, incentive programs for green energy, development of energy efficient residential construction programs and green infrastructure," he says.
Green says his campaign will focus on six core principles in the coming election – reforming our democracy, developing a Green economy, reconciling with First Nations, replacing aging infrastructure with sustainable Green infrastructure, reducing carbon emissions, and promoting Canada as a force for peace in the world.
"These principles are not a pipe dream. They are achievable and they will build a better Canada.  I have a strong campaign team, working hard to promote these Green principles and my candidacy during the campaign."