City Parks staff give Lakeside Ball Diamonds a new look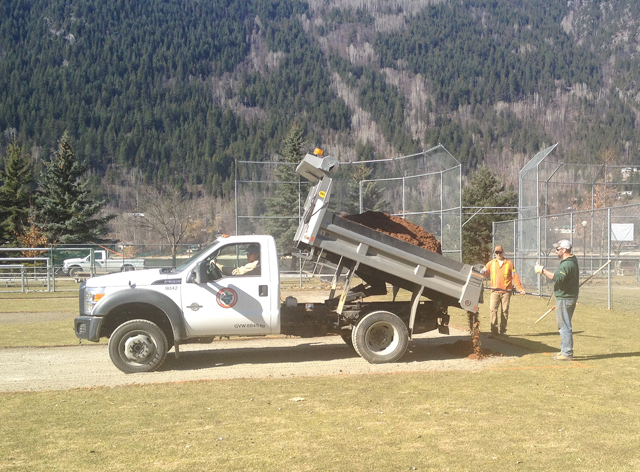 The sound of balls being hit off bats is going to have a different ring to it when Nelson Mixed Slopitch League begins in the spring.
This is thanks to the facelift the diamonds are receiving from Parks staff at the City of Nelson.
Staff has been busy this week filling the base paths with shale, in time for the first games later this spring.
Workers cut the grass on the base paths before dumping truckloads of the tan shale product. The shale was then ranked into place.
The product is already in use by Nelson and District Baseball Association at the Lion's Park facility.
In the fall of 2014, NDBA executive spruced up Queen Elizabeth Park, applying the same shale product to basepaths, home plate and the pitching mound.
The renovations are expected to be completed before the L.V. Rogers Bombers begin the High School Baseball League season in April.
The AGM for Nelson Mixed Slopitch is The date is (Tuesday) March 31 at 7 p.m. in the NDCC multi purpose room.