Mallard's Team of the Week — Blair D'Andrea Alumni Tourney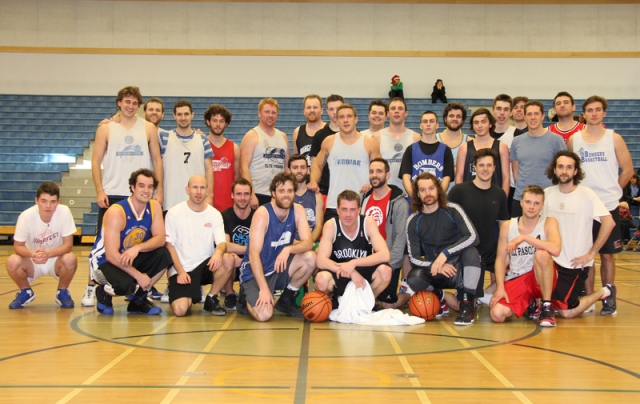 The Grads from the 2004-05 may have won the tourney, but the big winners during the 2nd Annual Blair D'Andrea Memorial Alumni Basketball Tournament on Boxing Day was the memorial fund as the event raised more than $1,000.
The second annual event, attracting 45 players, raised more than $1,400 for the Blair D'Andrea Alumni Scholarship Society fund supporting post-secondary athletes and grassroots basketball development in the West Kootenays. 
Mallard's Source for sports would like to give a big round of applause for all the Bombers grads, who came together during the Christmas holiday season to share a few laughs and raise money in support for their former coach, and name the lads Team of the Week.
Contributions to the fund can be made at any Royal Bank Canada branch or electronically with email money transfer via Bomber.Alumni@gmail.com.
Please contact Bomber.Alumni@gmail.comfor more information or inquiries.