Mallard's Team of the Week —Mt Sentinel Wildcats Girl's Volleyball Team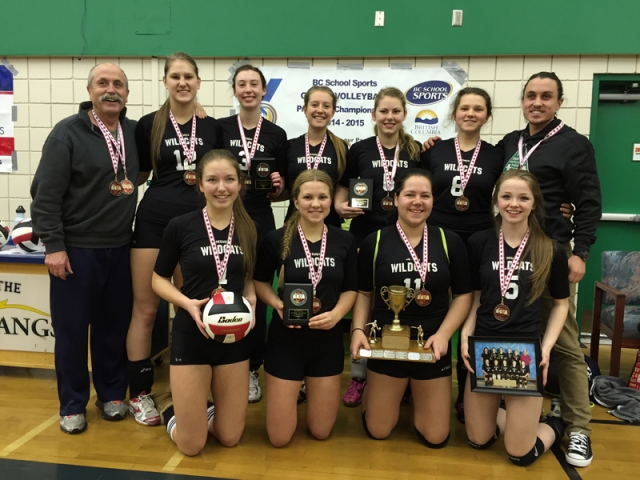 Sometimes good things do come to those who wait.
After a less than impressive performance in 2013, the Mount Sentinel Wildcats, led by five seniors, rallied to grab the bronze medal at the BC High School A Girl's Volleyball Championships in Kelowna.
The Wildcats held off a pesky team from Southridge to capture the medal in three hard-fought sets.
Mallard's Source for sports would like to toss in another honour for the squad with Team of the Week selection.
The team includes coach Joe Moreira, Allison Perepelkin, Malin Chernoff, Lauren Spurge, Madia Rehwald, Teya Makortoff, coach Bryce Moreira, Maya Mierau, Kyra Makortoff, Lexi Tarasoff and Victoria Peebles.